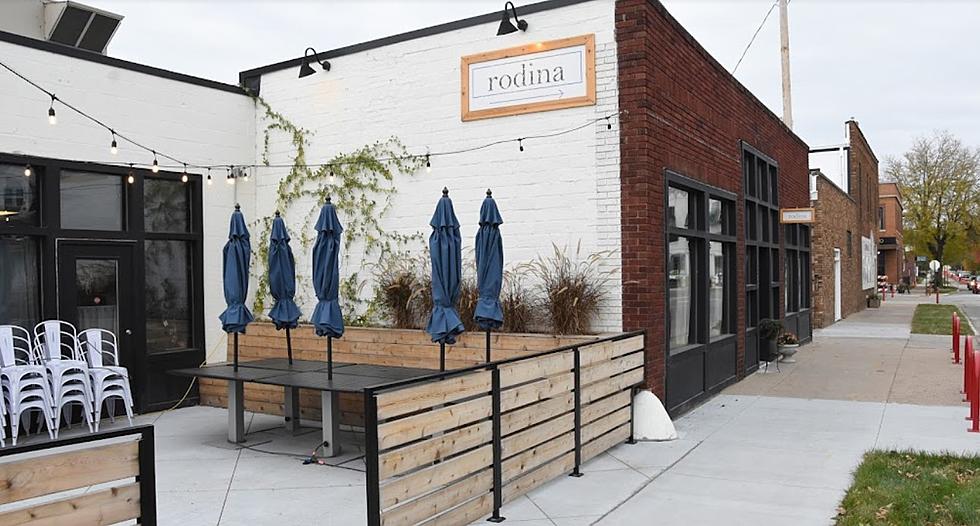 Cedar Rapids Eatery Changes Course Due To Staff and Supply Issues
Google Maps
"Family-style comfort food" has long been on the menu at Rodina Family Restaurant, located at 1507 C St SW in Czech Village. According to the Cedar Rapids Gazette, the restaurant will make what it calls an "immediate pivot" to a specific style of food it hopes will be more successful after a series of recent challenges to its business.
After staff shortages forced Rodina to close for New Year's Eve, which they usually expect to be their busiest night of the year, they got hit by equipment failure, as two walk-in coolers gave out and they lost all their food product.
The owners, Samuel and Phoebe Charles were already planning the opening of a new restaurant in Iowa City called SureBurger, which began as a "pop-up" concept at Rodina in January 2021. But with months of planning still ahead, they decided to at least temporarily transform the Rodina location in Cedar Rapids, to a SureBurger. According to the Gazette:
SureBurger's menu includes elevated but straightforward burgers and fries, a pork tenderloin sandwich, two varieties of fried chicken, pan-fried crab, oysters and more.

In addition to the SureBurger menu, Rodina will continue to accept reservations for Sunday brunch service. Happy hour will continue with the restaurant's full bar program daily; late-night happy hours are offered Friday and Saturday.
This may not be the end of Rodina, though. Samuel (who incidentally was recently named Iowa's Chef of the Year for 2021) and Phoebe Charles are working with their insurance company to determine what costs they'll have to cover for those new walk-in coolers. They will lean on the "SureBurger" concept until at least the end of January or as soon as they iron out those cost issues.
Also, a few of Rodina's signature menu items remain. Take a look at the current combined menu from Rodina/SureBurger here.
Current hours are 4 to 10 p.m. Thursday; 4 p.m. to midnight Friday and Saturday; 11 a.m. to 9 p.m. Sunday. They may potentially begin opening Mondays in February too.
A Look Inside the Bohemian in Cedar Rapids
Iowa's 10 Most Popular Fast-Food Restaurants