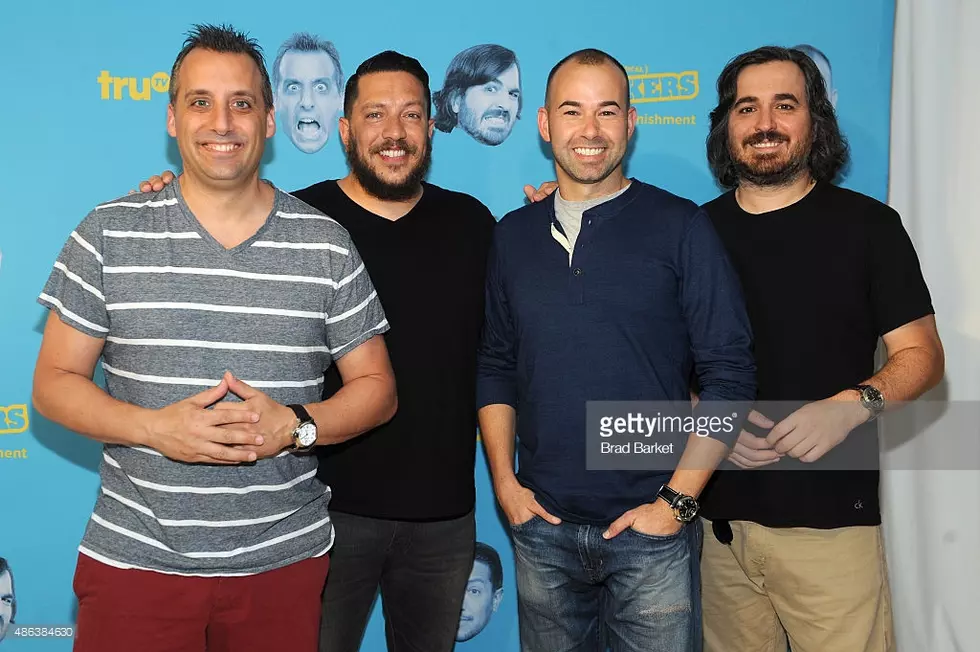 Win Impractical Jokers Tickets This Week On KRNA
Brad Barket
But why pay for them when you can win them for FREE! Starting this Monday, May 14th, listen to The KRNA Morning Show for your chance to score a pair of tickets to see the Jokers this Sunday in Des Moines.
Be the 9th caller at 365-1111, answer the trivia question, and you win! We'll give away one pair everyday this week. Each daily winner will be eligible for the grand prize of riding with me to the show in a Diamond Limousine!
The Impractical Jokers show will be full of great stories, never-before-seen hidden camera video, stand-up comedy, and I'm told they have a few secrets up their sleeve for the Des Moines show!
Tune in to The KRNA Morning Show all week for your chance to win!