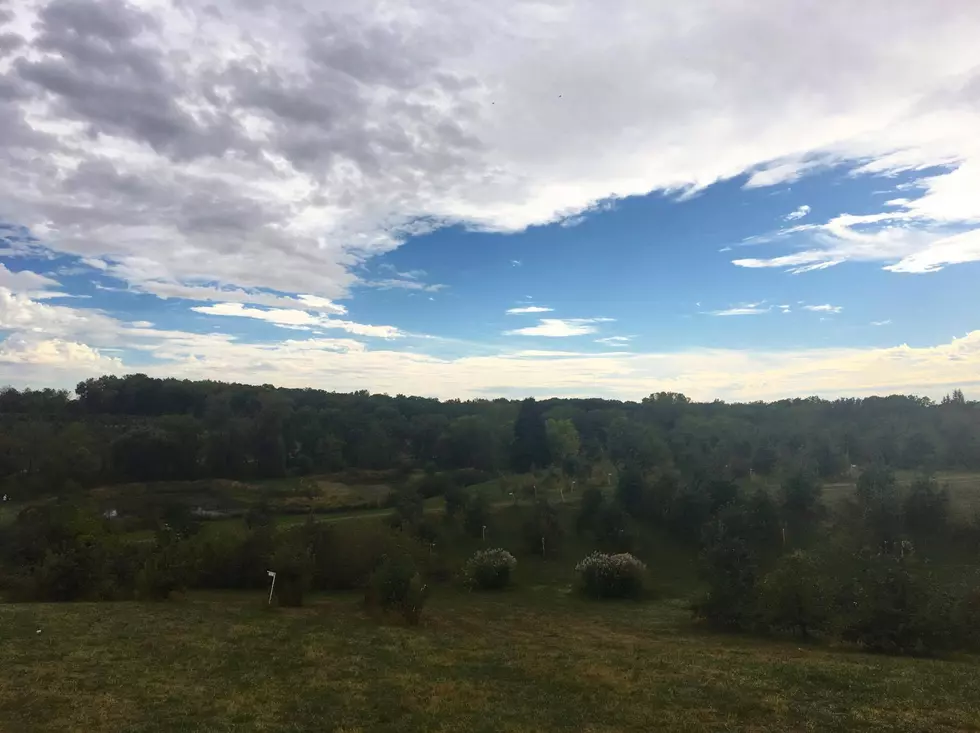 Wilson's Orchard Has Opened a New BBQ Restaurant [PHOTOS]
Courtlin
Wilson's Smokehouse is located on the edge of the main parking lot at Wilson's Orchard at 4823 Dingleberry Rd NE in Iowa City. The article says that the restaurant is "set up for outdoor eating, allowing customers to come up to the window, order and enjoy their food at a bench or table."
The menu at Wilson's Smokehouse offers a variety of applewood-smoked meats, including brisket, pork shoulder, and chicken legs. They even serve BBQ tofu as a vegetarian option! But, what's BBQ without the sides? Pimento cheese dip, mac & cheese, BBQ beans, braised greens, coleslaw, and organic cornbread are all on the menu. Their Facebook page also notes that many of the options are gluten-free. You can check out the full menu (with prices) HERE.
The new BBQ spot is open Wednesdays and Thursdays from 4 p.m. to 8 p.m. and Fridays, Saturdays, and Sundays from 11 a.m. to 8 p.m.
The Smokehouse isn't the only change at Wilson's Orchard this year. The article from the Press-Citizen reports that they are working to plant more "u-pick" crops, like blackberries and cherries. This year they've worked on adding sweet corn and strawberries. You can read more on Wilson's five-year plan HERE.
Like every other business in Iowa, Wilson's is taking some extra safety precautions due to COVID-19. You can get more details on those precautions on their website HERE.
Enter your number to get our free mobile app
LOOK: Iowans' Quarantine Coworkers