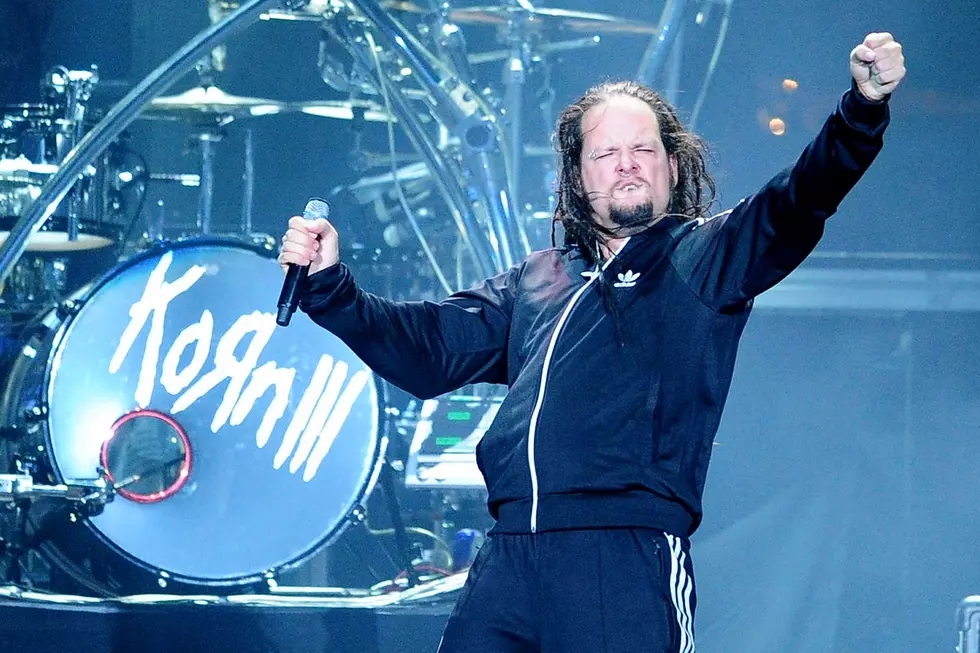 Will The Pork Tornadoes And Korn Jam Together Tonight?
Ian Hitchcock, Getty Images
If you ask me, it only makes sense.
Tonight you have to big shows in downtown Cedar Rapids. Korn is headlining the U.S. Cellular Center and The Pork Tornadoes have just about sold out the Paramount. I know it won't be easy, but let's get the two bands together!
I'm guessing the easiest way to make this happen is for Korn to head down to the Paramount before their performance. With two bands on before them, Jonathan Davis and the rest of Korn will have some time to get to the venue and play one song.
Remember, the two buildings are only like 6 blocks from each other. I could call Rick from Diamond Limousine if they don't feel like walking. Just say the word and I'll make the call!
But what about the song: Would it be old school, hip hop, a Korn song or something from the classic rock catalog?
If you ask me, you can never lose with Van Halen. How about something like "Drop Dead Legs" or "Everybody Wants Some!" The crowd would go nuts and it would be cool to see the two bands partner for one song.
You're probably wondering, why would Korn want to jam with a "local band" from Iowa? Well, that local band has been smashing tickets sales all over the Midwest and have become one of the biggest acts around. It would just be fun, and think of all of the great social media it would garner for both bands!
I guess we'll have to sit back and wait and see what happens. If anybody has any pull, try and get this blog over to the Korn dressing room.
Because The Pork Tornadoes already told me THEY ARE IN.