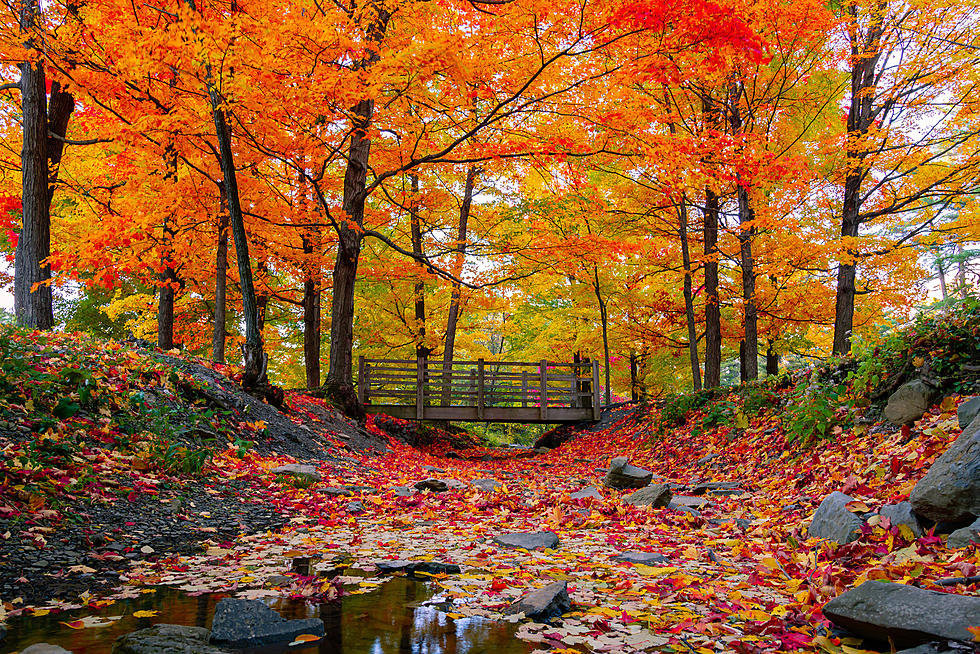 Will Drought Mean Big Change For Fall Colors in Iowa, Nebraska, & Wisconsin?
Sharan Singh
As what soon could be an unprecedented dry spell continues in eastern Iowa, I started wondering how this year's drought might impact fall foliage.
Here in the Midwest, the beauty of fall is hard to match.
Unfortunately, the drought continues to worsen in Iowa. The North Tama Telegraph reports that last week it reached its worst level since at least March of 2013. Below is the latest map, released this morning. What's especially noteworthy is that at this time last year, over 37% of the state wasn't impacted by drought at all. This week, it's 0.18%.
While western Nebraska has seen rain, large portions of the eastern part of the state are in Extreme or even Exceptional Drought.
Wisconsin doesn't look great, either.
The impact of the drought will likely be evident in this year's fall foliage. Certified arborist Robert Spartz told KWQC, "Moving into the fall season... we're going to start to see kind of a lot of dull fall color. Not gonna see a lot of those vibrant fall colors that we're used to seeing... If I had to stress one thing, (it) would be to start watering the trees."
We're also likely to see more leaves on the ground earlier than usual. Trees that drop leaves prematurely are common in areas dealing with Extreme Drought (the red areas of the maps above).
Spartz does say that we'll "see kinda spotty color. You're gonna see maybe a quarter of the tree maybe turning red in one section."
Sadly, scenes like the one below will probably have to wait for another year.
LOOK: Cities with the most expensive homes in Iowa
Stacker
compiled a list of cities with the most expensive homes in Iowa using data from Zillow.
LOOK: Where people in Iowa are moving to most
Stacker
compiled a list of states where people from Iowa are moving to the most using data from the U.S. Census Bureau.