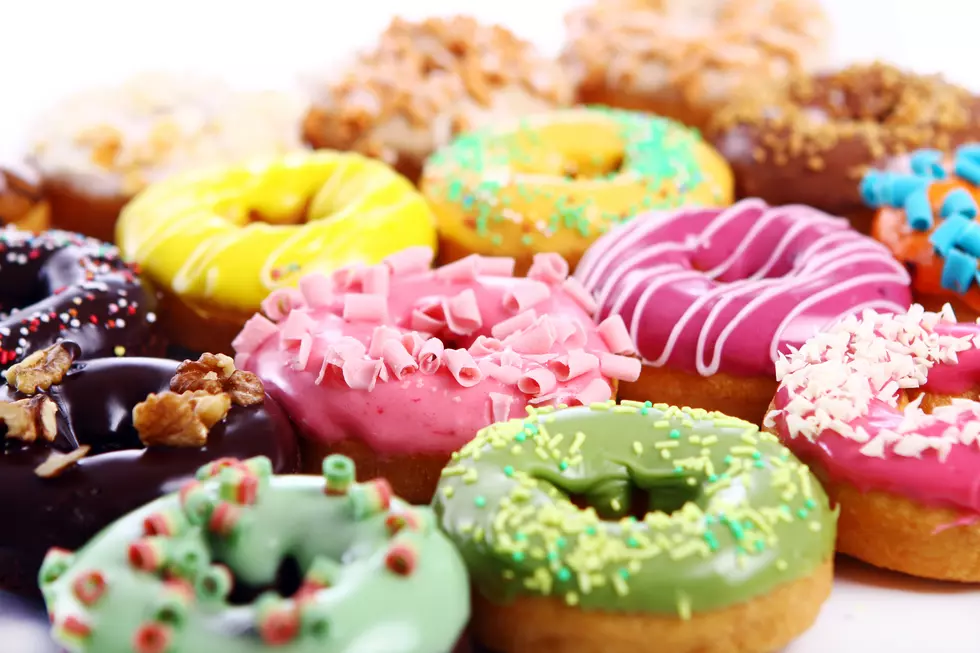 Where To Get A FREE Donut On 'National Donut Day'
ThinkStock
Welcome to National Donut Day, a day made for donut lovers like me. You no doubt by now know that donuts are my thing. I've loved them ever since I was a kid. My relationship with them has been constant, but right now I'm trying to limit my consumption just a bit. But not today. Today is a holiday my friends. Grab a donut or two and make sure to share!
If you had to pin me down as to my favorite kinds of donuts, well, it's kind of like choosing a favorite kid. It differs from day to day and even then it's really hard to narrow it down! But I'll give you two that make 'Brain's Favorite Donut' list every time. The first goes back to my childhood. Whenever we got done with church on a Sunday morning, we would often stop at Donutland on Center Point Road in Cedar Rapids. Their cake donuts are unequaled. I swear by the blueberry one to this day. Favorite number two comes from Dunkin. I LOVE anything with custard so their Boston Creme donuts are a must for me whenever I hit up the Dunkin near my house.
So if you're in search of FREE donuts today, you have some options. There are some retailers offering free donuts with no purchase. They include:
Krispy Kreme is giving away a free donut of any kind. One per customer.
Wal-Mart is giving away one free glazed donut per customer in their bakery section.
Kwik Trip will give you a free donut with the coupon on their app.
Other retailers are offering donut deals good with a purchase including Dunkin who will give you a free donut with the purchase of any beverage.
No matter where you enjoy getting them, today is a day to celebrate the donut! Let's Eat!