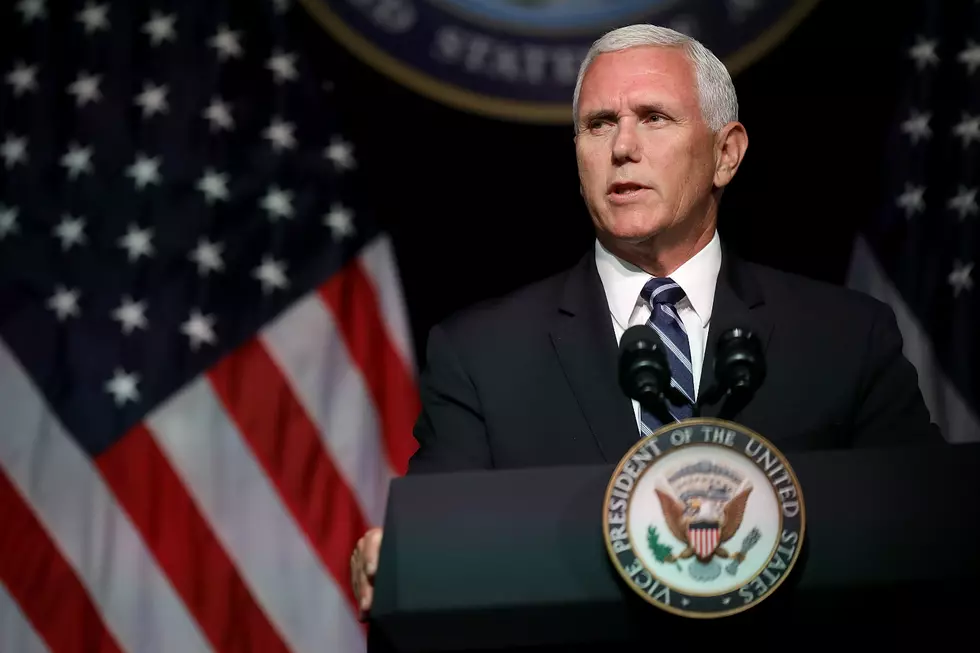 Vice President's Plane to Iowa Stopped on Tarmac by Positive COVID Test
Photo: GettyImages
Vice President Mike Pence arrived in Des Moines at 12:09 p.m., about an hour later than expected after one of his staffer's tested positive for COVID-19, according to Bloomberg.
The person who tested positive was apparently not on the flight that eventually left Joint Base Andrews, but some people on-board the flight did deplane. CNN reports a source told them "there was concern about other people on the plane having been in contact with the positive individual." There has been no comment from the Vice President's Office.
Just yesterday, TIME reported that one of President Donald Trump's personal valets had tested positive for COVID-19 earlier in the week.
While he's in Des Moines today, Vice President Pence will be talking to faith leaders about spiritual and religious gatherings in the state and how they can be done responsibly. He's also scheduled for a food supply roundtable discussion during his visit to Iowa's capital city.
Iowa's News Now reports Vice President Pence was last in Iowa in January. He was in the state before the Iowa caucuses and spoke in both Des Moines and Council Bluffs.
As the Vice President visits the state, the Iowa Department of Public Health confirmed 397 new confirmed cases of the virus, bringing the total to 11,457. There were also 12 more deaths in the state on Thursday. The total of people killed by COVID-19 in Iowa now stands at 243.
Enter your number to get our free mobile app
Retail + Service Deals For Eastern Iowa Essential Workers