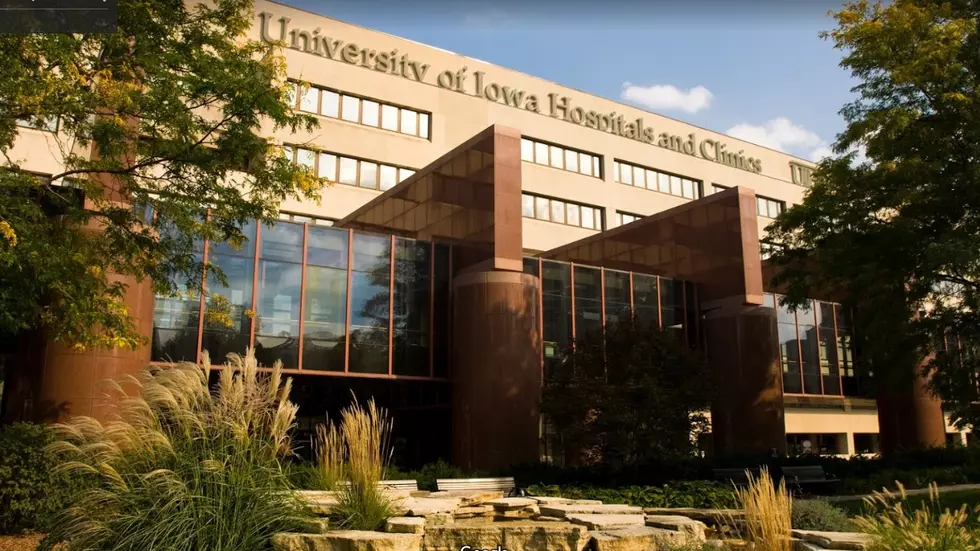 UIHC Expands COVID Testing to All Patients, Regardless of Symptoms
Google Maps
As the state opens back up closer to normal capacity, the COVID-19 pandemic remains a concern. Overall testing availability for it is increasing so according to KCRG, one major hospital in Eastern Iowa will begin expanding its use. With their ability to process up to 700 COVID tests on-site each day, the University of Iowa Hospitals and Clinics (UIHC) will start testing all patients, regardless of symptoms, for Coronavirus starting today, June 11.
Should a patient test positive, regardless of what they were initially admitted for, they will be moved straight to an isolated COVID-19 unit.
Other policies for all who enter UIHC facilities are being continued or implemented beginning today as well. They include required face coverings--including face shields and masks for all employees, required temperature screening, limited entrances with health screening, enhanced cleaning of frequently-touched surfaces, reduced seating in common areas like waiting rooms, the cafeteria and others. There will be additional floor markings to instruct for social distancing, instructions and reminders for hand-washing and hygiene practices to prevent COVID spread, plexiglass at personal interaction areas for protection, and redesigned work stations. They will eliminate buffets in the food service area, add pre-packaged silverware, and increase the self-pay options on the facility.
Dr. Teresa Brennan, UIHC Chief Medical Officer, said to KCRG of the testing expansion: "testing everyone who is admitted to our facilities will identify patients who have the diagnosis and don't know it, so that we can prevent the spread of COVID-19. This is the right thing to do for our patients and staff."
Enter your number to get our free mobile app
Can You ID These Eastern Iowa Locations From Aerial Photos?