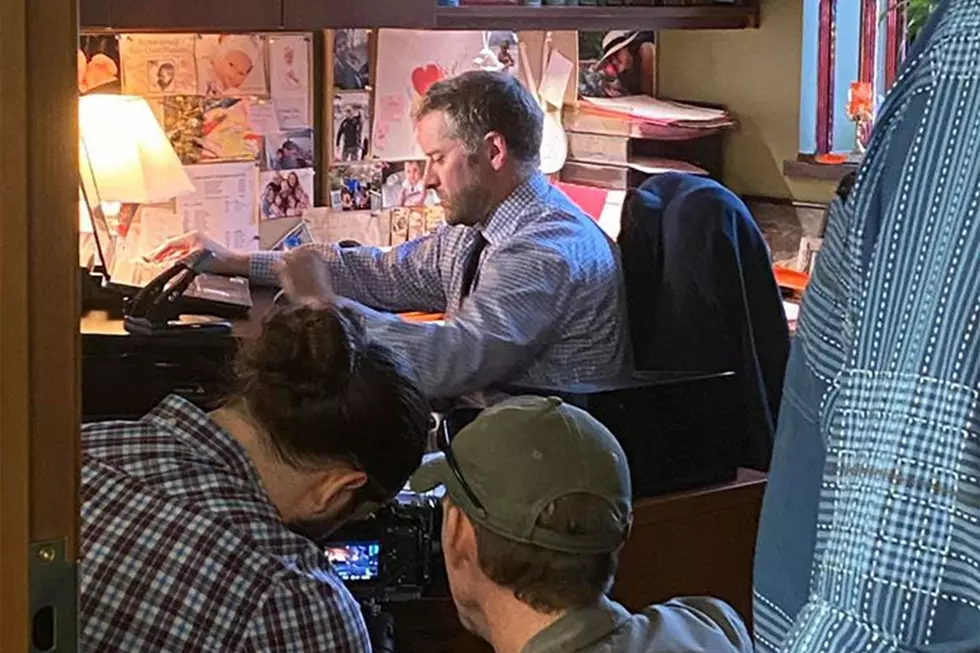 Television News Magazines to Focus on Michelle Martinko Case
Photo submitted to KHAK
It's been an even busier week than normal for Nick Maybanks, 1st Assistant Linn County Attorney. Maybanks was the lead prosecutor in the murder trial of Jerry Burns last month. Burns was convicted of First Degree Murder in the 1979 stabbing death of Cedar Rapids Kennedy high school student Michelle Martinko. It was one of Iowa's oldest cold cases, solved by modern advancements in DNA technology. Burns' sentencing has been set for April 17, according to KWWL.
Maybanks has been meeting with television crews from CBS' '48 Hours' and NBC's 'Dateline' in Cedar Rapids this week as they prepare episodes for the respective newsmagazine shows. In the photo above, Maybanks is seen at his desk in the Linn County Attorney's Office with a film crew from '48 Hours.'
There's currently no word on when the episodes will air. When that's determined, we'll be sure to pass that information along.
Enter your number to get our free mobile app