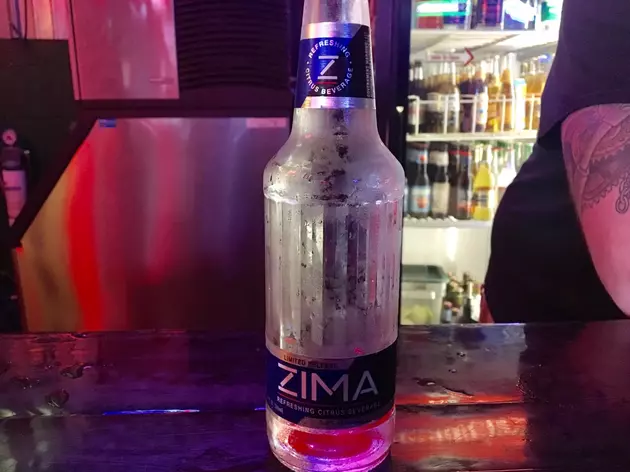 Tailgators In Cedar Rapids Has Zima!
Photo: Jz
It was announced last week that Zima is making a comeback. That's right, the clear malt beverage nobody really cared for is back on the shelves! I couldn't be happier.
Zima was first sold by Coors back in 1993. I remember the commercials promoting "zomething different." It was different, that's for sure. Where I grew up you were mocked if you drank Zima. We didn't care, it had booze in the bottle, so we tried it....And it wasn't that bad.
My friends at Tailgators in Cedar Rapids have plenty of Zima in stock now. I tried a couple last night with the owner, Otis. He told me, "Zima is a refreshing drink that goes down smooth." He also said, "A  Zima tastes best right after a shot of Jagermeister."
Bar manager Cale "The Beard" Henderson told KRNA, "It's been hard keeping it stocked! People are asking for it every night!" I can see why, it's the best damn deal in town at just $4.25 a bottle! He mentioned one patron, known only as "Hawker," polished off a six pack of Zima in just under an hour...He must really like the stuff!
Zima isn't just for the ladies. It's now cool for guys to drink it as well. I saw a group of construction workers all enjoying the clear beer last night. They all looked very happy as they tipped the refreshing drink after a long, hard day of manual labor. There was no judging....none at all.
Don't be scared, try zomething different.