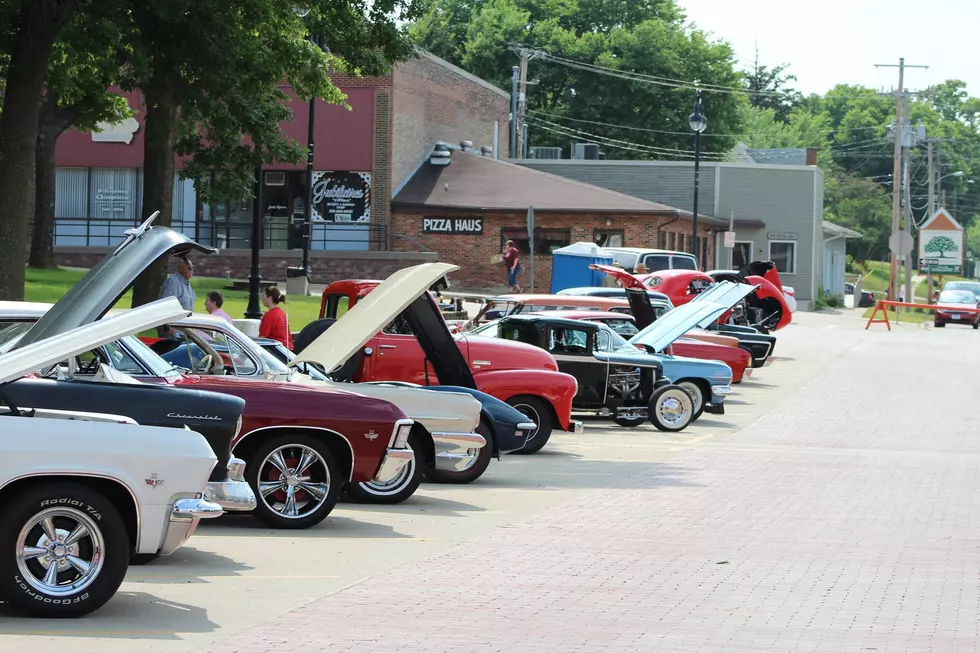 Sundown Car Show Next Week In Williamsburg!
Photo: Johnny 'O
Sundown Bar & Grill is gearing up for the 2018 Show & Shine Car Show! Join the fun on Wednesday, June 13th, in Williamsburg, Iowa. This is a show you don't want to miss!
This is the 7th annual Sundown Show and Shine Car Show. Car enthusiasts come from all around to show their stuff every year. The event takes place in the Historic Square in downtown Williamsburg. The show welcomes all cars and provides a clean, fun event for all participants.
I'll be doing a live 94.1 KRNA broadcast that day from 5-7 p.m. Do me a favor, stop by and say hello! I'll have t-shirts, hats, concert tickets and much more. We had a blast with the gang last year, and I'm sure it will be even better in 2018!
I'll see you Wednesday, starting at 5 p.m., in downtown Williamsburg.