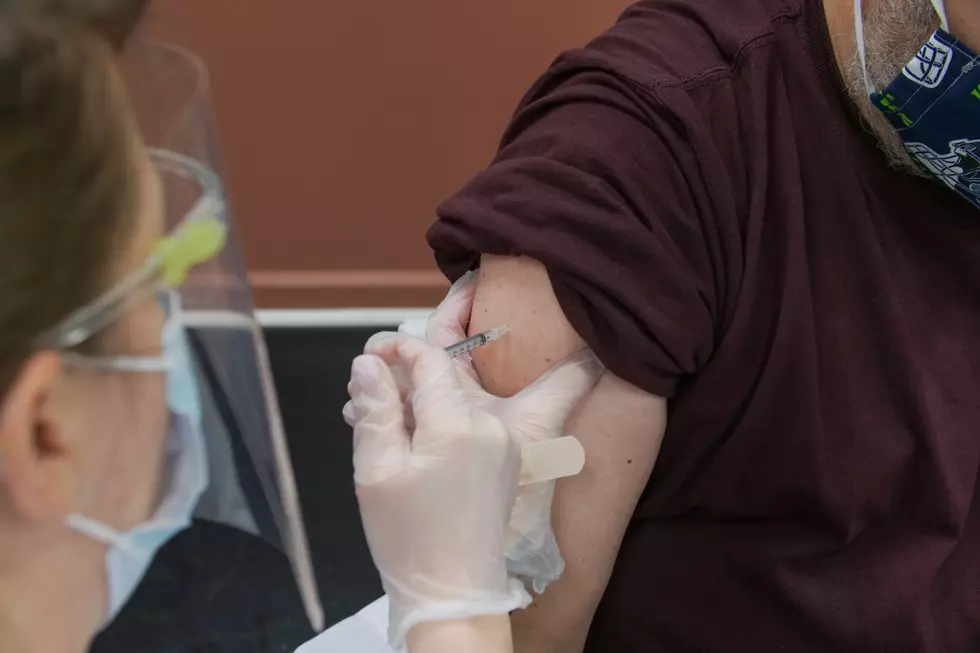 Phase 1C for COVID Vaccine in Iowa May Be Unnecessary
Photo by Steven Cornfield on Unsplash
The Iowa Department of Public Health is offering hope that a "Phase 1C" of Coronavirus vaccine distribution may not be necessary.
Because of their limited supply, vaccines are currently being offered in "phases", prioritized by groups of people deemed at higher risk first. Currently, the state is in Phase 1B, which includes individuals 65 and over and frontline workers, including first responders, teachers and childcare staff, and individuals with underlying health conditions.
Phase 1C, which would start in mid-2021 and would include individuals 64 and under with underlying conditions and other essential workers, would come next, but it's possible enough vaccine would become available to accommodate more widespread distribution to the public in April or May. Kelly Garcia is the director of IDPH and says until we know how much more will be available, the current guidelines and phasing requirements must be in place. Garcia told KCCI:
We should start to see widespread distribution that can keep pace with demand by the end of April, the beginning of May, and we're going to hold onto that right now
recently ruled
KCRG
KCRG
would
CBS2
An April or May uptick on vaccine availability would seem like good news as the sooner we can get more shots in the arms of people in Iowa who need/want the vaccine, the closer to normal we can get.
LOOK: Answers to 30 common COVID-19 vaccine questions
While much is still unknown about the coronavirus and the future, what is known is that the currently available vaccines have gone through all three trial phases and are safe and effective. It will be necessary for as many Americans as possible to be vaccinated in order to finally return to some level of pre-pandemic normalcy, and hopefully these 30 answers provided here will help readers get vaccinated as soon they are able.