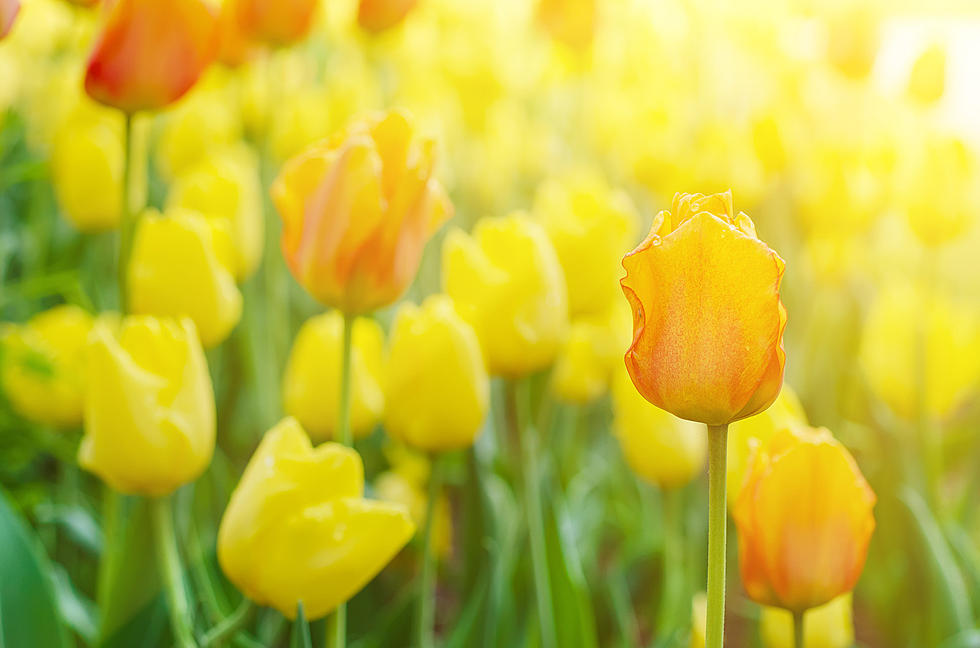 Pella Tulip Festival 2021 Makes Changes to Reflect New Normal
Thinkstock
We all hoped life would be back to normal and social distancing would be well over by May, but KCRG reports Pella Tulip Festival organizers are being a little more cautious.
The May 6-8 event will still feature the usual array of tulips for attendees' enjoyment but it will also feature uncertainty regarding what's already been planned. As of now, some of the annual event's festivities have been called off.
The classic sampling of Dutch food and traditional costumes are still on, and organizers are working to plan "pop-up" musical performances. But the afternoon and evening parades that thousands enjoy as part of the festival are canceled for this year.
In an extra effort to promote safety and social distancing organizers say food vendors will be more spread out and capacity control will be applied when possible. More events are in the planning process for patrons to enjoy, socially-distanced.
Tulip Time steering committee chairperson Lori Lourens said  "spring is a time of new birth. After the events of the past year, we look forward to welcoming you to Pella for a time of celebration".
A press release, which can be found on the organization's website states
Organizers will strive to bring favorite Dutch experiences throughout downtown Pella during the festival weekend via impromptu "pop up" group performances: the 2021 Queen and Court; heritage groups like the Dutchesses, Dutch Family Singers, Strolling Strings and local school bands.
Plans are fluid and subject to change as the Iowa Department of Public Health (IDPH) and the Centers for Disease Control (CDC) adjust their guidelines.
The Pella Historical Museum's Facebook page is where prospective patrons can keep up to date on the schedule and updates.
Enter your number to get our free mobile app
CHECK IT OUT: The best county to live in for each state