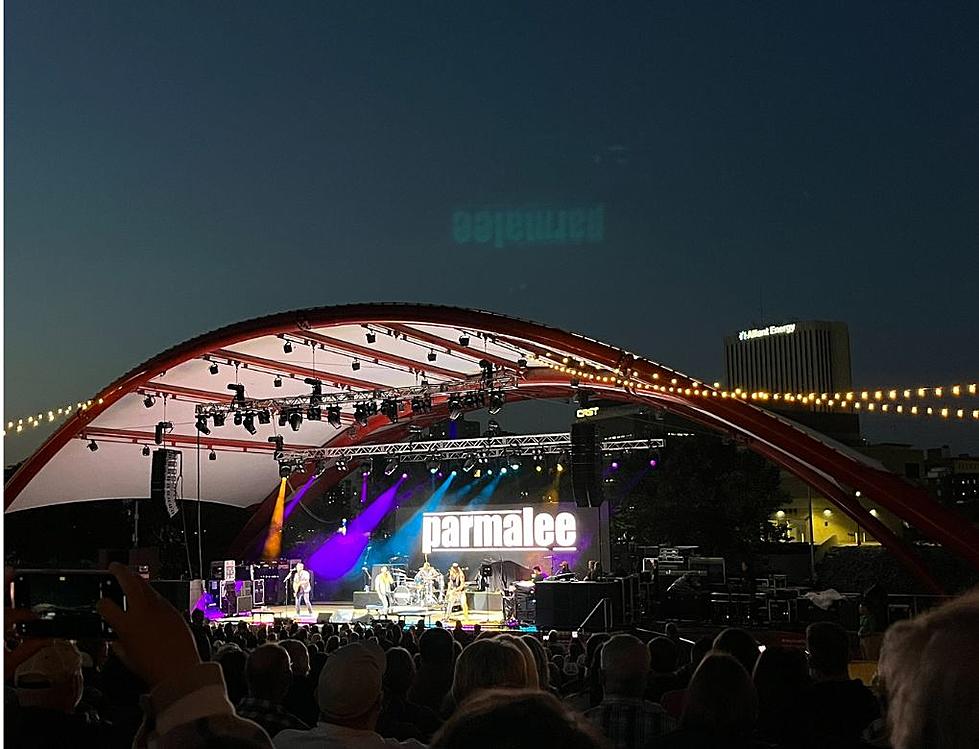 Popular Band Gives Iowa Crowd Sneak Peek of Upcoming Project
KM
One Cedar Rapids crowd was in for a treat Tuesday evening.
Named after the town in North Carolina, where they all met, Parmalee was pulling out all of the stops to win these Train fans over. On Tuesday, September 12th, crowds of people made their way to the McGrath Amphitheater in Cedar Rapids to see the 'Hey, Soul Sister' group.
It was Parmalee's last show traveling with the three-time Grammy Award winning band, and they wanted to make it count.
They opened the show with songs like 'Already Callin' You Mine' and 'Close Your Eyes For This.'
Then things really got going…
Even casual fans of the group would recognize two of their recent radio hits 'Girl In Mine' and 'Just the Way.'
Towards the middle of the song, Matt Thomas led the entire amphitheater in a quick snippet of 'Dust on the Bottle.'
At this point, they had won this curious crowd over.
For me, the strongest part of Parmalee's set was when the Academy of Country Music Awards winners gave fans a taste of their new and unreleased songs.
'Boyfriend' was next on the roster. This is their newest song, which I definitely can see becoming a hit on country radio.
After a few covers, the country stars got back into their own music catalogue with an unreleased track.
Thomas slowly fell to the floor of the stage to sing 'Gonna Love You.' This is a powerful ballad describing an even more powerful love.
Take a listen to it down below!
The band has even more new music coming out this fall. Parmalee will be dropping 'For You 2" on Friday, September 22nd. It's a deluxe version of their 2021 record "For You" which featured career defining hits like "Just the Way' and 'Take My Name.'
Stay up to date with everything going on in Eastern Iowa by downloading the free station app from your App Store. Also, don't forget to follow the station across all social media platforms so you can be in the know when concerts come to our neck of the woods.
26 Country Songs Inspired By An Artist's Child
Country music is all about the most important parts of life -- love, heartbreak, faith and hard work -- so it's no surprise that parenthood is a source of inspiration for a whole lot of country songs. Full of parental advice and heartfelt messages of unconditional love, these songs are priceless gifts to the children who inspire them. But it's not just the kids that benefit: The country fans who love these songs can relate with their own experiences of parenthood, and even share them with their own beloved children.
Every Country Music Hit to Top the Billboard Hot 100 Chart
In 2023, three songs have hit No. 1 on both the all-genre Billboard Hot 100 and Billboard's Country Airplay chart. Before that, just 20 songs had accomplished this. Here's the full list of those songs, including the five artists who have done it twice.