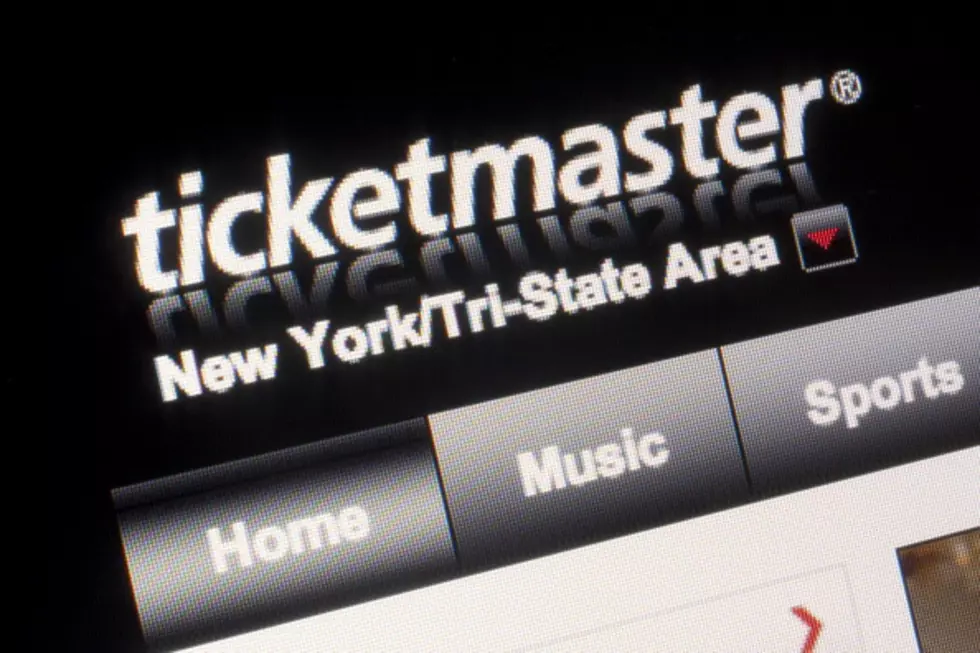 My Experience With Ticketmaster's Pathetic Attempt At Redemption
Scott Eells/Bloomberg via Getty Images
I received a text message from my sister earlier this week that mentioned I may have some free Ticketmaster vouchers awaiting me when I next logged in to the Ticketmaster website.  So the next day, I hopped on the site and, sure enough, I have a page that listed my "active vouchers"...
I had 27 vouchers awaiting me.  Apparently, a now settled class-action lawsuit has led to this... Customers who purchased tickets between Oct. 21, 1999, and Feb. 27, 2013, may be eligible for free ticket vouchers or a small discount on tickets and/or shipping.  This sounds just fine and dandy, doesn't it?  Well, there are several issues, and Ticketmaster is getting bashed for it.
One problem, you can't use the vouchers for any show.  You better have a lot of time on your hands if you're going to attempt to navigate the site and figure out all the restrictions.  On places like Twitter and various message boards, people have already expressed their disapproval about the less-than-impressive options that were being given.
There are reports of error messages and vouchers only being good at venues that are several hundred miles away from some customers.  I'm not trying to be a smart-ass, but what else did you expect from Ticketmaster?  This is the same company that will say, "Buy a ticket for (insert band here) for $50."  By the time you add on a service charge, convenience fee, taxes, facility charge, etc., that ticket is going to cost around $70.  That's something I've kind of come to expect.
I was in my teens, and a huge Pearl Jam fan, when Ticketmaster's business practices first caught my attention.  It was 1994 when Pearl Jam bassist Jeff Ament and guitarist Stone Gossard went to Capitol Hill to testify before a House Government Operations subcommittee. Pearl Jam had lodged an antitrust complaint against Ticketmaster.  In short, the band felt fans were paying exorbitant service charge fees to Ticketmaster when purchasing tickets to Pearl Jam concerts.  (PHOTO BELOW: Pearl Jam's Jeff Ament and Stone Gossard)
I guess I'm kind of split on this whole Ticketmaster fiasco.  Maybe I'm just used to getting screwed over?  Part of me feels this way... of course Ticketmaster is going to try to screw you out of every last penny they can!  They're a huge American business... that's what they do!  Ethics don't apply.  It's all about the Benjamins, baby!  With the Pearl Jam thing in the mid-90's, I vaguely remember it being said that Ticketmaster felt this way... "if Pearl Jam is too stupid to make us much as they can, then we (Ticketmaster) will."
I was recently on ticketmaster.com, and was one click away from buying tickets to a show.  I was wavering back-and-forth.  The price was just a little too steep, plus it was going to be a challenge to make the 90-minute drive there and back.  Ultimately, I backed out.  To me it's just kind of supply and demand.  I don't pay attention to all the bulls*&t fees and charges.  Just this... what is my total cost?  When the click on the $79 ticket ended up being $109 with all the B.S, it had become too much for that particular show.  In this case, I concluded that it wasn't worth it.  We all have choices.
Want to hear more from Bill? Take KRNA with you everywhere you go with our free RadioPup app or listen live at krna.com.