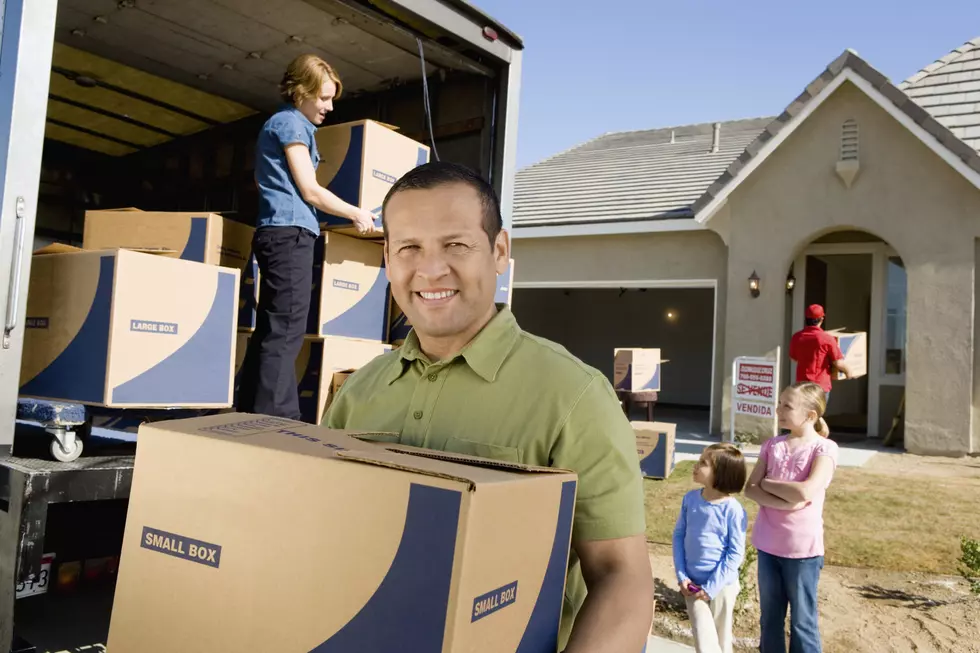 More People Are Moving out of Iowa
Thinkstock
PR Newswire and United Van Lines recently released the "National Movers Study" of which states people are moving into and out of the most, and unfortunately, Iowa is on the leaving end.
The survey ranks state-to-state migration patterns over each year. Idaho rules at the top of states that had at least 250 move-ins. The potato state leads the list for the first time in 25 years at 67.4 percent. The state more people migrate OUT of? New Jersey. Iowa ranks 10th on the list when it comes to outward migration.
The most moved INTO states were:
Idaho
Oregon
Arizona
South Carolina
Washington
The most moved OUT OF states were:
New Jersey
Illinois
New York
Connecticut
Kansas
Again, Iowa cracked the top 10 of that second list. What factored into these listings? Economist and professor Michael Stoll of UCLA said
Key factors like the Baby Boomer generation re-locating upon reaching retirement age as well as states' economic performances and housing costs drove these 2019 moving patterns. United Van Lines' study encompasses data consistent with the broader migration trends to western and southern regions that we've been seeing for several years now."
The outbound migration from Iowa and other midwest states was primarily based on residents reaching retirement age wanting to spend those years elsewhere.
You can see the rest of the findings here.