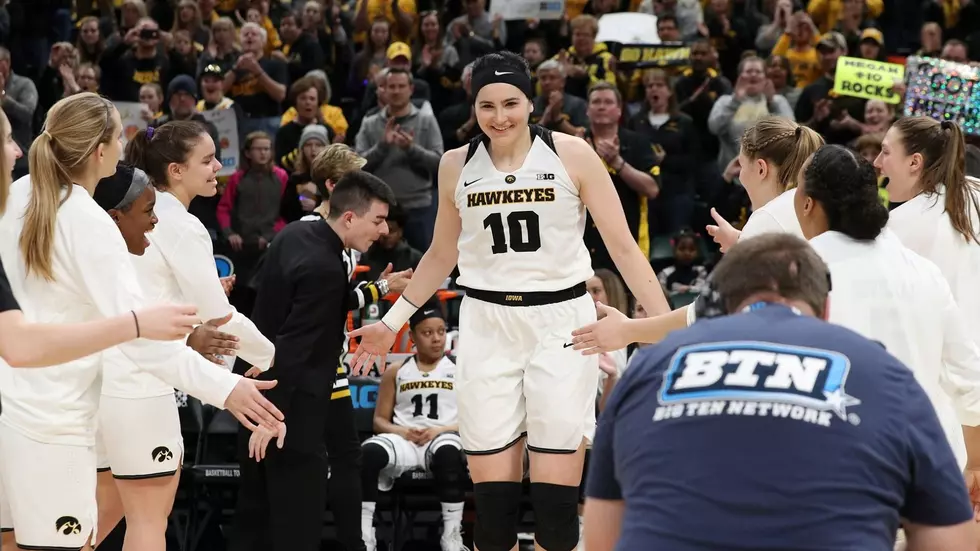 Megan Gustafson Unanimous Choice as Women's College Player of Year
Brian Ray/HawkeyeSports.com
Last week, Iowa center Megan Gustafson was chosen the Big Ten women's college basketball Player of the Year by both the media and coaches. Now, she's been given an even bigger honor. ESPNW has announced they've chosen Megan as the NATIONAL Player of the Year and what's even more impressive is the vote was unanimous.
Megan, who led the nation in scoring for the second consecutive season, has averaged 28.0 points per game and 13.3 rebounds per game thus far this season. She also leads the country in made field goals (369), field goals made per contest (11.5), points per attempt (1.44), and field goal percentage (69.6). Add it all up and it's nothing short of incredible and her season continues next week in the women's NCAA basketball tournament.
Monday night, March 18, the women's NCAA Basketball tournament pairings will be announced and the University of Iowa is doing something VERY cool. You can join the team for a Big Ten Tournament championship celebration, immediately followed by the NCAA selection show. All of it happens inside Carver-Hawkeye Arena in Iowa City. It's free to attend and celebrate what's already happened with this team and their selection, likely as a #2 seed, in the tournament.
Here's Monday's timeline:
Celebration/Watch Party Timeline: 
4:30 p.m. – Doors Open
5 p.m. – Championship Celebration
6 p.m. – NCAA Selection Show
6:30 p.m. – Trophy photos on concourse
NCAA Ticket Prices: 
All-Session Ticket Prices:
Adult: $30
Senior: $15 (50 & above)
Youth: $15 (18 & under)
Single-Session Ticket Prices:
Adult: $16
Senior: $10 (50 & above)
Youth: $10 (18 & under)
You can purchase NCAA tournament tickets for the first two rounds of the tournament in Iowa City HERE.