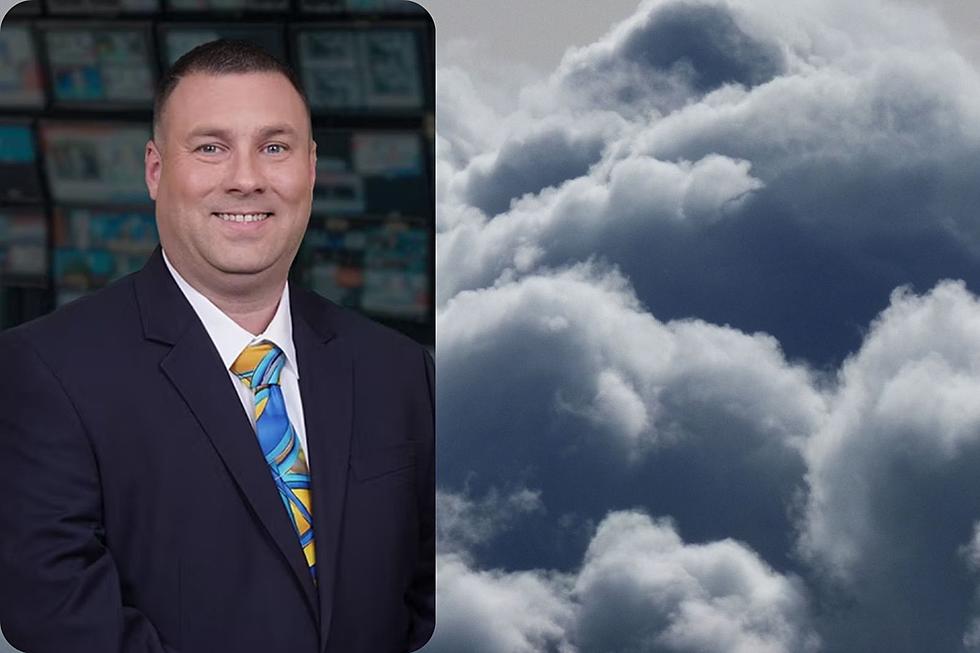 New KCRG Meteorologist Started Doing TV Weather at Young Age
KCRG/Canva
KCRG TV-9 has added a fifth meteorologist to the weather team, and this is his first weekend on the air.
Erik Dean has joined KCRG but he's been doing the weather for a long time, even though it's something he both feared and loved as a small child.
When Dean was only four, he couldn't decide if he loved the weather, or hated it. When a storm would hit, he'd run and hide in his bedroom closet, only to come out for another look, and then run back to safety again. At the same time, he loved watching TV so he could wait for the next forecast. Erik Dean was destined to do weather forecasting.
An Indiana native, Dean started as a Weather Watcher for a Louisville, Kentucky television station when he was only 12. He even did weekend weather reports and as he got older, began storm chasing. Instead of running to a closet for safety while storm chasing, Dean depended on what became a very hail-damaged 1988 Buick Skylark.
Dean got his bachelor's degree in Atmospheric Science in 2012 and began working in radio in Indiana. Two years later, he became Chief Meteorologist for a TV station in Casper, Wyoming.
In 2020, Dean began a stint at KNBN-TV in Rapid City, South Dakota.
Last year, he was hired by WKBT in La Crosse, Wisconsin, and came to KCRG-TV 9 in Cedar Rapids last month.
Like TV-9 Chief Meteorologist Joe Winters, Dean loves snow and cold weather but please don't hold that against him. Dean loves road trips and mac n cheese. He and his wife Taylor, an eastern Iowa native, have three boys... Mason, Danny, and Colton.
All the Corridor Restaurants That Have Opened in 2023 So Far
Here are some of the new places that you can check out near Cedar Rapids and Iowa City, as of August 31st!
25 Eastern Iowa Restaurants We Want on 'Diners, Drive-Ins & Dives'
The Food Network show 'Diners, Drive-Ins and Dives' hasn't made very many stops in Iowa, so we wanted to give them a few ideas for their next visit! Our list contains diners, hole-in-the-walls, small town staples, places that have stood the test of time, and restaurants that just have that perfect dive-y vibe. Most of our picks come from the Cedar Rapids/Iowa City areas, but we did include a few favorites that are a bit of a drive! Here are 25 of the places we'd love to see on 'Diners, Drive-Ins and Dives' someday: