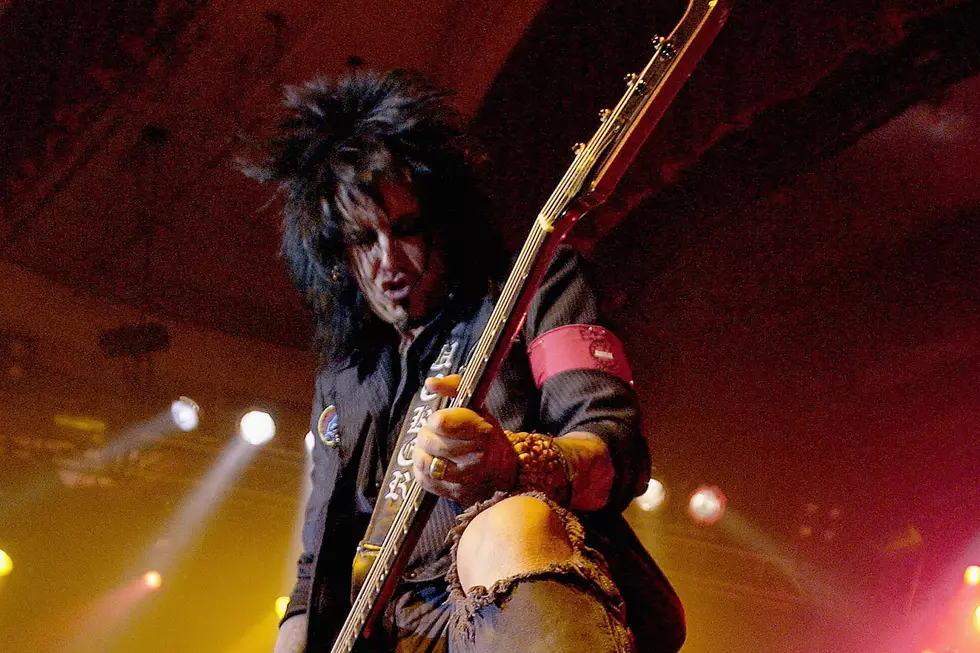 Jaymz Plans To File A Class Action Law Suit Against Motley Crue
Amanda Edwards, Getty Images
That's it, I can't take it anymore and something needs to be done!
Motley Crue gathered the press together on January 28th, 2014 to inform the world they were done. One more "Final Tour" and the band would never go back on the road again. They even signed a "cessation of touring" document that binds the four of them to not utilize the trademark for touring in the future.
I was like most Motley fans, I went out and purchased a ticket to the show because I thought this was it. I had to see them one more time! I actually saw them twice on the tour, the first time in Moline and I was also at the final concert in L.A.
So when I heard the news this week that Motley is back, I was pissed! I was pissed not just for me, but for the thousands of Crue fans that were tricked into thinking this will be the last time to see the band.
We spent our hard earned money on tickets and travel because we had to. One of our favorite groups was calling it quits and this was our last shot to see them! It didn't matter that the tickets were a little more expensive, we were watching history on their last tour ever.
But it wasn't now was it? The band announced their back and making plans to tour with Def Leppard and Poison next summer. It's happening, it will be one of the biggest tours of the summer. I wonder if they planned it this way?
If you ask me, they did. I bet they knew the entire time they would be going back on the road. It was smart marketing, I'll give them that.  But now something must me done and I'm going to make sure it happens!
I've decided to file a class action lawsuit. I'm asking for just a FEW simple things for us fans that bought a ticket to the "Final Tour."
A public apology
One free ticket to one of their upcoming concerts this summer
One free concert t-shirt
A virtual high-five
I'm still looking for representation, so if you have any ideas, please comment below. We can win this and get what us Crue fans deserve! They say you can't fight City Hall, but they never said anything about Motley Crue.
If you need me, I'll be getting pumped up by listening to Theater of Pain on repeat in the 94.1 KRNA studio.