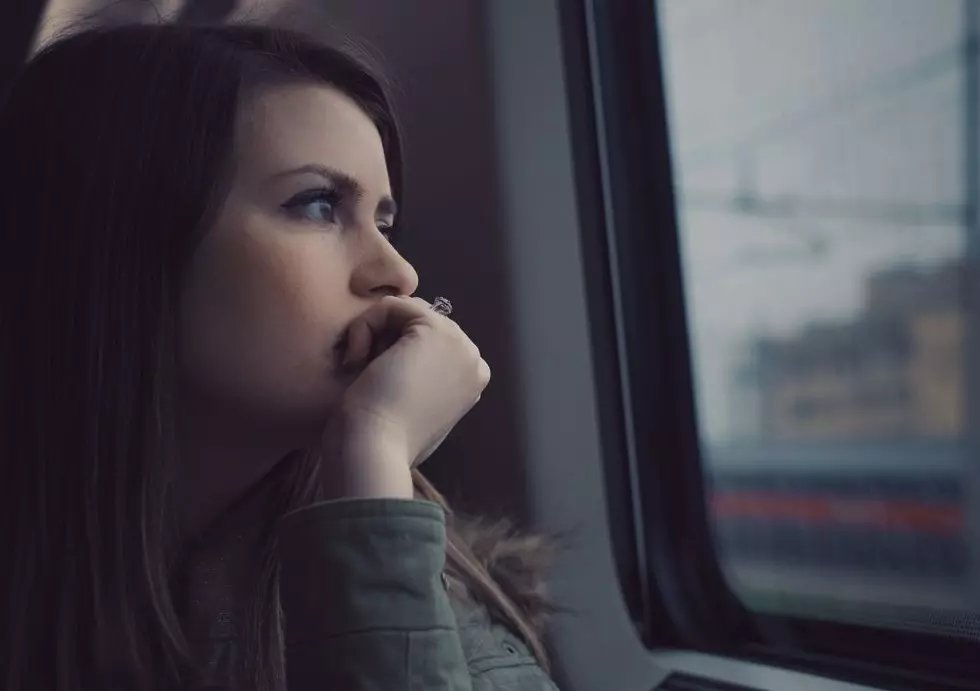 Countless Iowans Are Being Stranded For The Exact Same Reason
Canva Pro
Traveling has turned into a NIGHTMARE over the past few years. It's seemed to come to a bit of a head over the last twelve months.
I take a few major cross country flights every single year. My family lives on the East Coast, so I've become well-versed in the art of air travel. Last holiday season I even wrote about the real reason that flights were being canceled.
In December, O'Hare officials were canceling flights all over the country due to bad weather AND worker shortages.
Now, the 2022 numbers are soaring past that of the numbers we saw in 2021. According to Newsweek, more flights have been canceled in 2022 than in all of 2021!
Along with gas prices and these unprecedented flight numbers, it looks like traveling won't be getting better any time soon.
We're also facing another major concern for the tourist and travel industry once our flight actually lands. Nowadays, many people are ditching the idea of traditional taxies and downloading ride share apps like Uber and Lyft. It's usually a quick and easy mode of transportation to get you where you need to go!
And it's a great option too if you plan on going out and having a few adult beverages!
Over the past month I've had multiple nightmare experiences with ride share apps, and it looks like I'm not alone!
Iowans are being stranded because of the lack of Lyft and Uber drivers.
I went to the Alanis Morissette concert at the Iowa State Fair this summer and thought it would be easier to get a Lyft instead of drive and stress about parking. Usually, that's the smarter option for big events like that one.
I could not have been more wrong...
The show ended at around 10 PM that Monday evening and I didn't get home until 1:30 AM. When I initially booked my ride there were about three cars that were out and available on the app.
You'd think in the state capital there would be at least a few more cars available for the biggest event (Iowa-wise) of the year.
And practically the same thing happened to me when I flew back to Cedar Rapids. I booked my ride the moment I landed at around 10:00 PM and didn't get in the car until around 11:00 PM.
The driver was very nice and apologized for the inconvenience! She was the only driver that was out that evening, and she was bouncing between Iowa City and Cedar Rapids.
Why Aren't There Any Ubers/Lyfts?
If you feel like you're being left stranded by Uber and Lyft, you are not alone! According to a report from Business Insider, there are multiple reasons why there is a driver shortage.
The pandemic saw a mass exodus of riders and drivers leaving these apps. COVID-19 had most people a bit anxious to share vehicles with virtual strangers.
Understandable, right?
This created a very slow return to the app for drivers who were not too eager to get back in the drivers seat.
Another issue that has come to light is that many riders are holding out for better pay. This shortage of drivers is causing prices to skyrocket for riders and some companies to try and flash those dollar signs  and bribe drivers back to the app.
The high gas prices aren't making these drivers excited to return to the road either. Some of them are going straight to food delivery services like GrubHub and Uber Eats, according to reports. 
Fortune reports that rideshare CEOs are struggling with all of these challenges. Lyft shares were down by about 33% last quarter, leading many people to think that the golden age of cheap rides is a thing of the past.
Fenelon Street Elevator
The steepest and shortest railway is in Dubuque.
Maddie Poppe Waterloo Show
An Intimate Evening with Maddie Poppe at the Waterloo Elk's