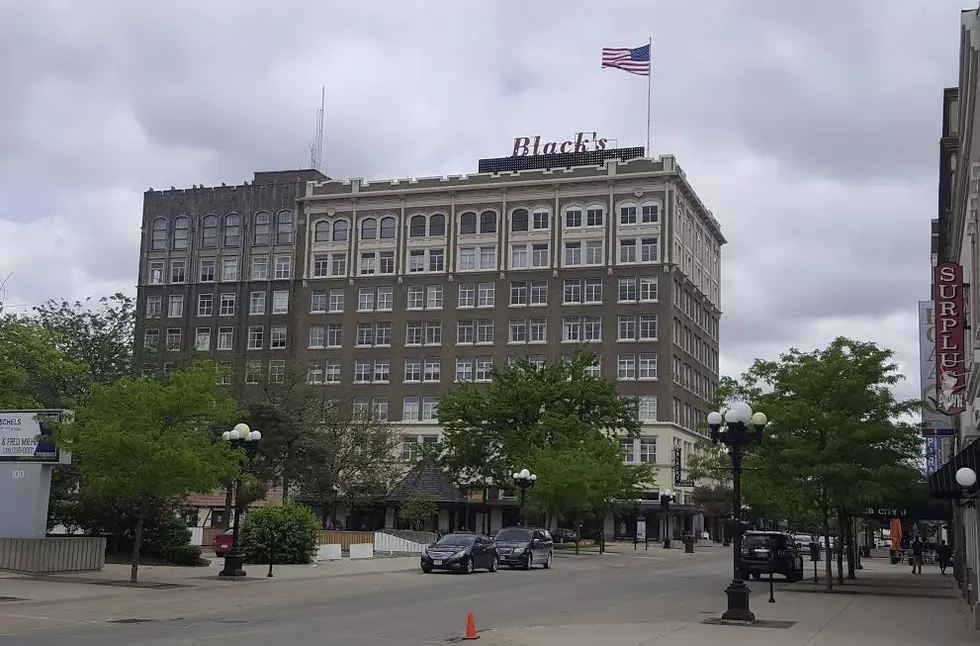 One of Waterloo's Most Historic Buildings Is Up For Sale
Townsquare Media - Shawn McKenna
One well-known Waterloo building is once again changing hands.
Located on Sycamore Street, the Black's Building stands tall along the Waterloo city skyline. The 199,074 square foot building is 110 years old and is located in the heart of Waterloo. 
For the past century, it has played host to office spaces, restaurants, and residential apartments. The nine story building has changed hands quite a few times over that time. Financial issues from the operator have caused it to once again go up for sale this year.
At the end of February, the building will hopefully be auctioned off.
The revenue from this sale is said to go to Midtown Development, the current operator of the Black's Building, to pay off its debts, reports say. Midtown Development went through quite a few financial shortcomings over the past few years.
They filed for bankruptcy, and dealt with some closures due to COVID-19, as reported by the Waterloo Courier.
In early 2021, the owners of the property Vern and Donna Nelson, filed for bankruptcy. Then to possibly bring in some money, they decided to auction off countless unique and vintage items. All of these pieces had historical ties to the Black's Building.
Most of the items in this 2021 online auction were beautiful, but some of them were straight up wacky.
Take a quick peak at some of the items that were put up for sale a year and a half ago.
Wild Things Up For Auction From Waterloo Black's Building
The Black's Building is auctioning a whole bunch of historic and somewhat odd items in November.
This current auction for the building will be done completely online. The past attempt for this property to change hands did not go over too well. In recent months, renegotiations with a potential buyer fell through after many delays.
That's how the current property operators got to this point. Now the online auction is set to take place between Tuesday and Thursday through the website Ten-X. The starting big for the Black's Building will be at $1,000,000. This is $6.5 million less than what the most recent failed deal was supposed to be.
You can check out the online auction here.
Bridegerton-Esque Cabin Mansion In Waterloo
You can live like you're living in your own English regency drama in this Waterloo Cabin Mansion. This is the diamond of the season in the real estate world.