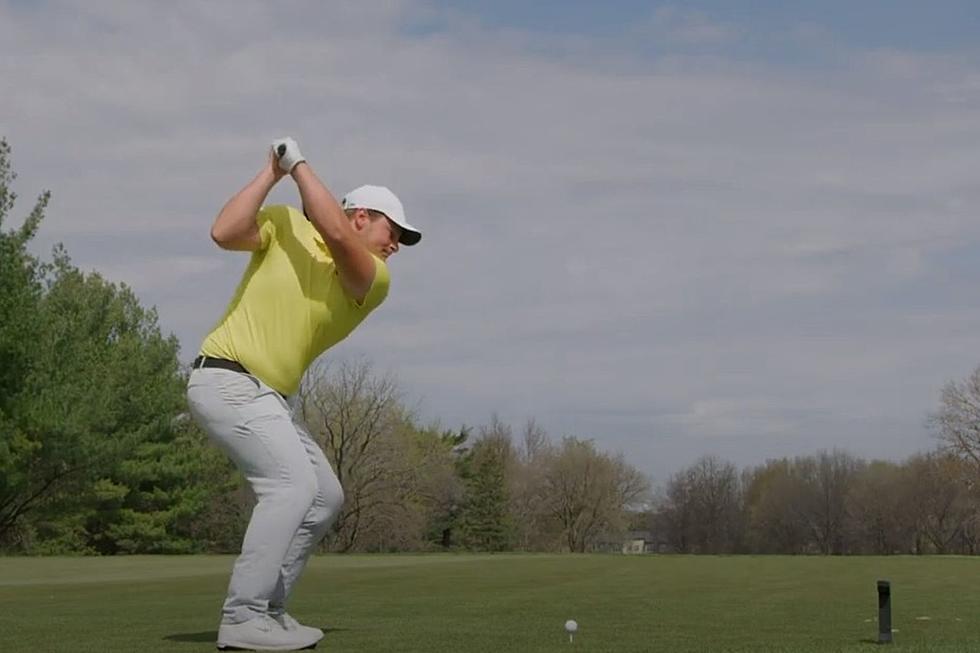 Iowa Golfer Has Qualified For One Of The World's Biggest Tournaments
Iowa Hawkeyes via YouTube
A former golfer for the University of Iowa took social media by storm this past Monday (June 5) as he attempted to qualify for one of the biggest and most popular golf tournaments in the world. Alex Schaake was only scheduled to play 36 holes on "golf's longest day" but those 36 holes turned into 44.
The U.S. Open is one of golf's four major tournaments. There's the popular Masters Tournament, the Open Championship, the PGA Championship, and the U.S. Open. One of the reasons the U.S. Open is so special is that anyone in the world can qualify to play in the tournament.
You don't have to be a professional golfer to get the opportunity to play. Amateurs are given chances to qualify. Other major tournaments have certain restrictions or accomplishments players have to achieve in order to play. 
Now, just because you don't have to be a pro golfer doesn't mean it's not incredibly hard. You have to be a pretty dang good golfer. In order for an amateur to qualify, they need to get their golf handicap down to 1.4 or lower, they have to play extremely well in an 18-hole local qualifier, and then they play in a 36-hole qualifier.
If they play well enough in the 36-hole qualifier, they can advance to the U.S. Open. It's quite a process for amateur players but thousands of golfers attempt this feat every year, and Alex Schaake is one of thirteen amateur players who has made it.  
As the sun was going down, he drained this 3-foot putt, at Springfield Country Club in Ohio, and punched his ticket to one of the biggest golf tournaments in the world. Pretty freaking sweet if you ask me. It wasn't just that Alex qualified that sent golfing social media into a frenzy either. He qualified after battling it out in playoff golf. It took 8 extra holes for him to make it.
It wasn't until after the tournament Alex let it sink in how big of an accomplishment this was. According to the Gazette, he said "I was kind of in focus mode. Now I'm in disbelief a little bit. It's a dream to play in the U.S. Open."
Golf is clearly pretty popular in the Schaake family. His brother Carson qualified for the 2021 Open but missed the 36-hole cut. He also used to golf at the University of Iowa. Check out his excitement after his brother drains the qualifying putt.  
Even if you're not a giant golf fan, this is just fun to watch. A former golfer at the University of Iowa, living out his dream. He's going to get an opportunity to play with and against the best golfers in the world. If you aren't sure who to root for in this year's U.S. Open tournament...I've found your guy.
The U.S. Open takes place June 15-18 at the Los Angeles Country Club. This year's U.S. Open winner will likely receive around $4 million. Who knows, this year's winner just might be Alex Schaake. He's pretty familiar with what wins feel like.
Iowa Born Sports Stars
What do each of these stellar athletes have in common? They all hail from the Hawkeye State.
Our Favorite Photos From Iowa's Run to the NCAA Championship Game
The 2022-23 Iowa women's basketball season started on November 7 and concluded in the NCAA Championship Game against LSU on Sunday, April 2. Iowa went 31-7 and will be remembered forever for their five NCAA Tournament wins. Here are our favorite photos from the tournament.