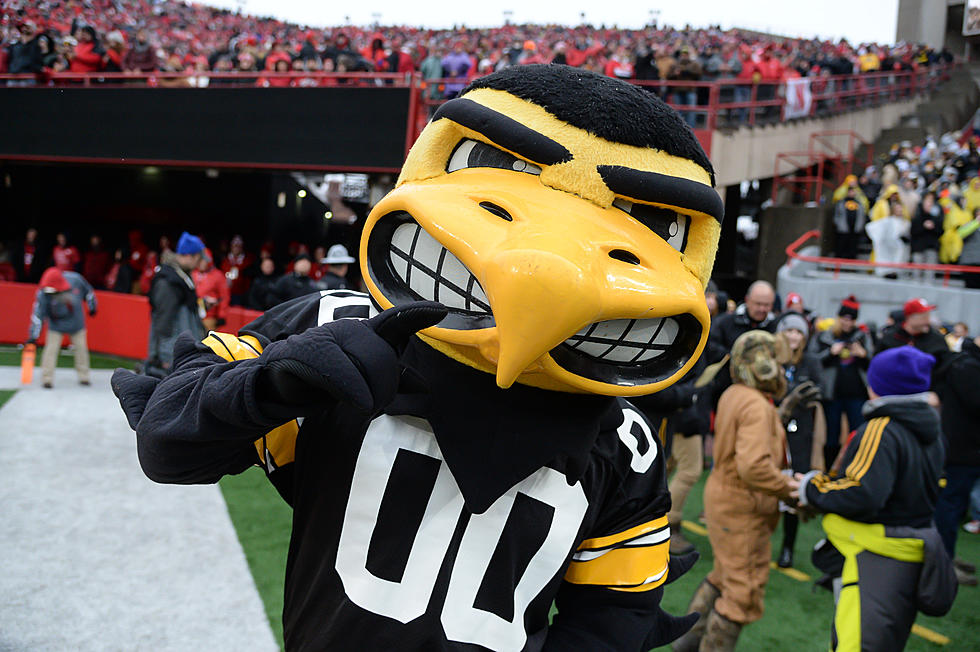 Hawkeyes Football Schedule is 100X Easier Next Season
Getty Images
As frustrating as this season has been for Hawkeye fans, it's pretty wild to think a team with one of the worst-ranked offenses in college football still has a chance to appear in a bowl game this season. It may be the Out House Toilet Bowl, but a bowl game nonetheless. It's been tough sledding for this year's team but after looking at the Hawkeye's schedule for 2023, I think the Hawkeyes could hit double-digit wins next year.
Before we jump into the schedule I do want to make a note, a lot of my friends from where I grew up are convinced I have some kind of curse put on me when it comes to sports.
They aren't sure if I did something terrible in my past life, have the worst karma of all time, or a combination of the two. Every time I get excited about a team or think they're going to have a good season, the exact opposite always happens. It's known amongst my friend group as the "Glidden curse." I tend to chalk that up to cheering for Minnesota teams and our state is just cursed in general but that's a story for a different day.
It's pretty much impossible to predict how teams will play almost a year in advance. Players can leave, players can get hurt, and coaching changes happen across the country, but we're going to give it a shot. Next season the Hawkeye schedule is:
Week 1 - Home vs Utah State
Week 2 - At Iowa State
Week 3 - Home vs Western Michigan
Week 4 - At Penn State
Week 5 - Home vs Michigan State
Week 6 - Home vs Purdue
Week 7 - At Wisconsin
Week 8 - Home vs Minnesota
Week 9 Bye
Week 10 - At Northwestern
Week 11 - Home vs Rutgers
Week 12 - Home vs Illinois
Week 13 - At Nebraska
Do you notice a couple of historically good teams not on the schedule next year? There's no Michigan or Ohio State. I really think there's only 1 game all of next year the Hawkeyes might struggle in and that's on the road against a pretty good Penn State team. On the road against Wisconsin could be difficult but as they are also having a down year, I have a good feeling the Hawkeyes can keep that game close.
Other than those two games, the Hawkeyes really don't have an impossible matchup the entire season. They did lose to Iowa State at home this year but Hawkeye fans know who little brother is. Things will get back to normal in Ames next year. What about the Gophers? I'm from Minnesota and as much as I love seeing the Gophers do well, they have lost 7 straight to Iowa. Taking on the Gophers at home should go the Hawkeyes way.
Will the Iowa offense have to improve next year? Yes. They'll need better play on that side of the ball no doubt. Think of it this way, it quite literally can't get much worse. While there are still 5 games left this season, I'm predicting Hawkeye football fans can look forward to a pretty damn good year in 2023.
At this time next year, we'll have to take a look back and see if the "Glidden curse" has reared its ugly head once again. Fingers crossed for Hawkeye fans that doesn't happen
Iowa Born Sports Stars
What do each of these stellar athletes have in common? They all hail from the Hawkeye State.
What Non-Iowans Think of Iowa
Iowa is the capital of the Midwest! Ok, that's unofficial, but it's my stance. Here's what NON Iowans think of us.