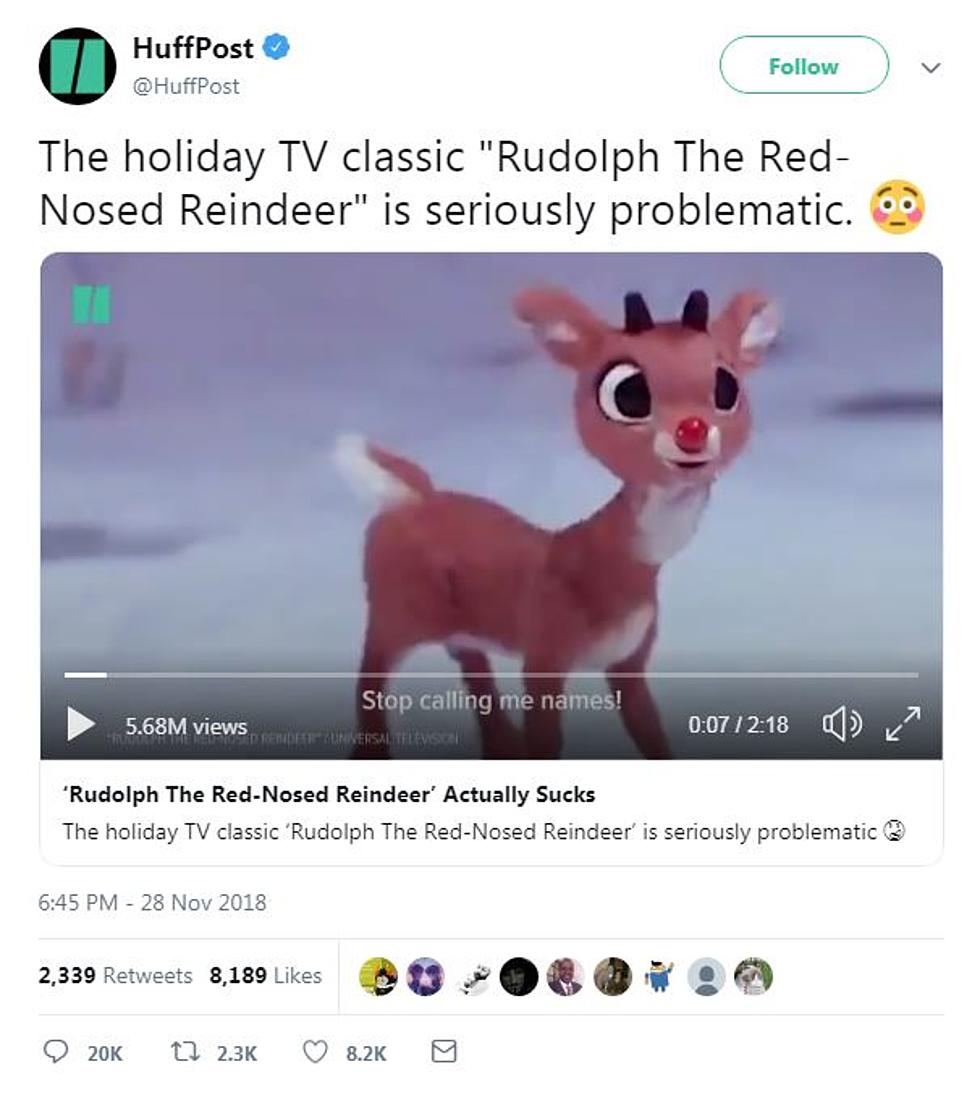 Iowa Won't Fall for Complaints of "Rudolph Red Nose Reindeer"
Via Twitter
The PC police and sensitivity critics are at it again. First it was the push-back about the song "Baby, It's Cold Outside" and it's "questionable" lyrics.
But Iowans I've spoken to aren't falling for it.
One co-worker said "They're just trying to create controversy."
Another chimed in "I love that story, exactly for the resolution it brought to all those subjects...that's the whole point of the show and song!" 
It is in fact quite assuring that the problems the protesters complain about are the plot lines that are resolved with tolerance, love, and compassion.
Even the Abominable Snow Monster of the North, yes the damn Bumble, bounces back!
This latest attempt at demonizing the most innocent of American pop culture icons is the work of some really grumpy people who are sadly lacking the Christmas spirit.
If you ask me, they deserve a lump of coal in their Christmas Stocking.