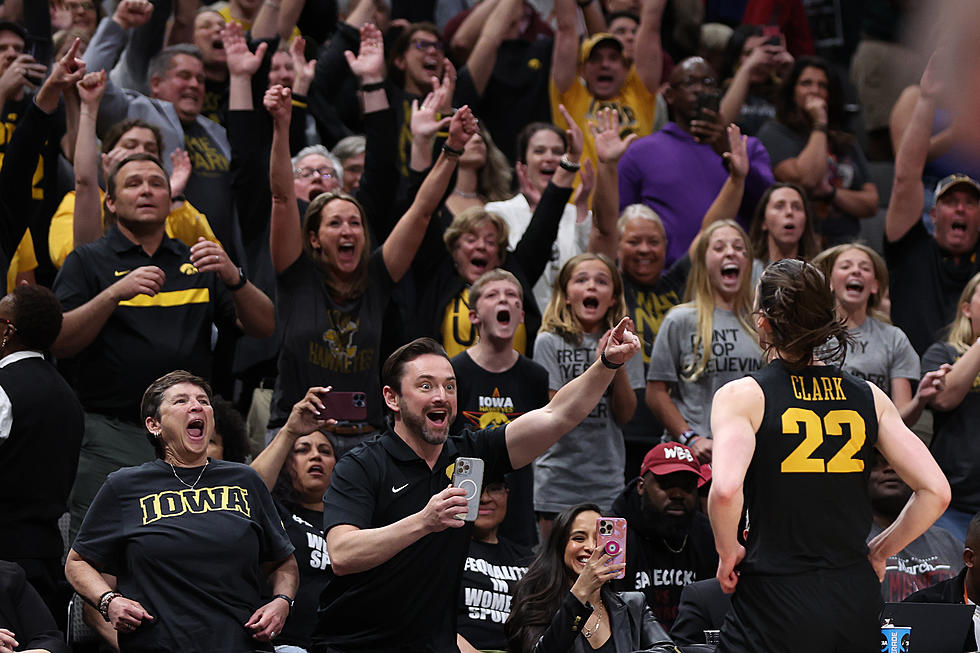 It's Official: Iowa Women's Basketball Team Sells Out The Season
Getty Images
Behold the popularity of Caitlin Clark and the Iowa women's basketball team.
If you check the calendar, it says August 14. However, women's college basketball fans have been ready for the 2023-24 season ever since the final horn of the national championship game.
The University of Iowa announced Monday afternoon that the Iowa women have sold out season tickets for the upcoming season. It has never happened before but, then again, never has the state adored a women's team like they do this one.
After going 31-7 during the 2022-23 season, the University of Iowa ticket department got overwhelmed by season ticket requests for the upcoming season. So much so that they had to halt them. Now, nearly three months before the regular season will tip-off, fans have officially sucked up every ticket for '23-24. Amazing, but not the least bit surprising. At least not to Iowans.
According to Hawk Central, no single-game tickets are likely to be available for the upcoming season. The Iowa season sellout means that if the Hawkeyes again host 16 home games this season, they'll draw 240,896 over the course of the regular season.
Iowa Associate Athletic Director Matt Weitzel says, "Fans who placed deposits but did not receive season tickets may be provided single-game opportunities if we receive returned tickets or have unused internal inventory."
If you want to see the Iowa women this season, your best bet is to purchase tickets for the 'Crossover at Kinnick' on Sunday, October 15. Tickets for the 3 p.m. exhibition at Kinnick Stadium will go on sale to 2022-23 Iowa women's basketball season ticket holders at 9 a.m. on Tuesday, August 15. Football season ticket holders & University of Iowa contributors can purchase tickets on Wednesday. The general public can buy them on Thursday. Proceeds benefit the University of Iowa Stead Family Children's Hospital.
After today's announcement, it's probably a good thing Kinnick Stadium seats 70,000. Hopefully, that will be big enough to accommodate everyone that wants to go.
Our Favorite Photos From Iowa's Run to the NCAA Championship Game
The 2022-23 Iowa women's basketball season started on November 7 and concluded in the NCAA Championship Game against LSU on Sunday, April 2. Iowa went 31-7 and will be remembered forever for their five NCAA Tournament wins. Here are our favorite photos from the tournament.
Iowa Final Four vs. South Carolina
On March 31, 2023, the 3rd-ranked Iowa women's basketball team played top-ranked, and undefeated South Carolina in the Final Four in Dallas, Texas. South Carolina had won 42 in a row. It would end with Iowa defeating South Carolina 77-73.