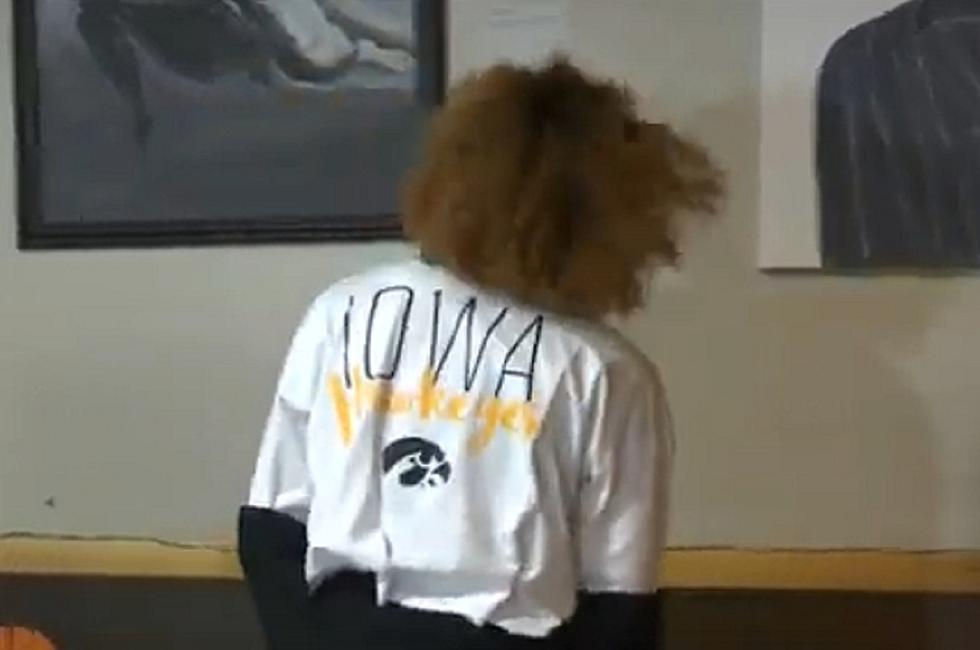 Iowa Women's Basketball Team Gets 4th Commit From Top 100 Player [WATCH]
WMBD News, YouTube
The Hawkeye women's basketball team continues to build for the future. Monday night, they got their fourth verbal commitment from a Top 100 player for the 2024-25 season.
Lisa Bluder and her staff at the University of Iowa have gotten some big-time commitments over the last two-plus years from players who will arrive in Iowa City next year.
Iowa's first verbal commitment for the 2024-25 season came in the summer of 2021. That's when Solon's Callie Levin announced her college destination would be Iowa City. A 5'9" guard, she averaged more than 18 points per game last season and also led her team in rebounds, assists, steals, and blocks.
Levin's shooting range apparently includes the stage:
Last October, Ava Heiden announced she would be playing in Iowa City. The 36th-ranked national recruit for the 2024-25 season by ESPN, the 6'4" Heiden averaged over 17 points and 7 rebounds last year before her season was cut short by an ankle injury.
Just before Christmas last year, Iowa got a verbal commitment from 5'8" guard Taylor Stremlow from Verona, Wisconsin. Last winter, she was named the Big 8 Conference Player of the Year for a team that went 20-0 in conference play. Stremlow, ranked 88th in the 2024-25 class by ESPN, broke school records for most assists and most steals in a season.
In early April, the Hawks received a verbal commitment from Teagan Mallegni. A 6'0" guard from McFarland, Wisconsin, she averaged 24.5 points, 11.9 rebounds, 4.8 assists, 3.9 steals, and 1.7 blocks per game during her junior season. Mallegni is ranked 64th in the 2024-25 recruiting class by ESPN.
Last night, Aaliyah Guyton from Peoria, Illinois announced she'd become a Hawkeye. Guyton, ranked 57th in the 2024-25 class by ESPN, is a 5'8" guard who's the daughter of former Indiana Hoosiers star A.J. Guyton.
During her junior season, Guyton averaged 21.6 points, 4.6 rebounds, and 3.8 assists per game. Here's how she announced she'd be a Hawkeye last night:
Following a national runner-up finish in April, the Iowa women's basketball program is poised for continued success.
The 2023-24 season begins on Monday, November 6 against Fairleigh Dickinson. Carver-Hawkeye Arena is sold out that night and for every other home game for the entire season.
Our Favorite Photos From Iowa's Run to the NCAA Championship Game
The 2022-23 Iowa women's basketball season started on November 7 and concluded in the NCAA Championship Game against LSU on Sunday, April 2. Iowa went 31-7 and will be remembered forever for their five NCAA Tournament wins. Here are our favorite photos from the tournament.
Iowa Final Four vs. South Carolina
On March 31, 2023, the 3rd-ranked Iowa women's basketball team played top-ranked, and undefeated South Carolina in the Final Four in Dallas, Texas. South Carolina had won 42 in a row. It would end with Iowa defeating South Carolina 77-73.