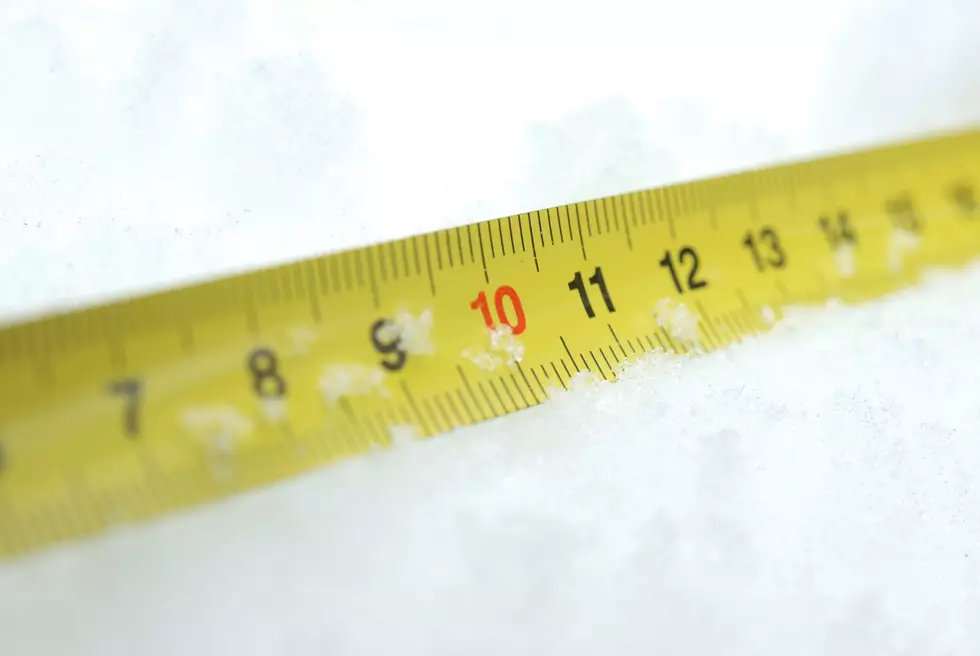 Iowa Snowfall Totals Are Eye-Popping In Many Locations
Enskanto
The meteorologists warned us and they were right. This has been quite a snowstorm and, unfortunately, it's not over yet. As the white stuff continues to fall, the totals many cities have received is nothing short of incredible.
The snowstorm which began to bury parts of eastern Nebraska and western Iowa Monday morning advanced eastward and northward as the day went along.
KETV in Council Bluffs reported breathtaking snowfall totals in eastern Nebraska. These totals were from Monday alone, recorded at midnight:
Lincoln, Nebraska: 14.5 inches (KETV reports it's the 2nd-snowiest single day in Lincoln history); Siouxland News reports a total of 14.8"
Omaha, Nebraska (Eppley Airfield): 11.9 inches. According to KETV, that's the most snow in one day in Omaha since 1975. It ranks as the 7th-snowiest single day in Omaha history. Storm total from Siouxland News: 12.5"
In central Iowa, snowfall totals as of midnight were nearly as impressive. According to WHO-TV, here's how much had piled up by midnight this morning:
Harlan: 14 inches
West Des Moines 13.5 inches
In the capital city itself, a total of 12.6 inches has been reported by the Des Moines Airport. WHO-TV says that makes it the 13th-snowiest 2-day snow total in city history. We Are Iowa says it's also the highest two-day total since December 8 and 9, 2009. Des Moines received 10.3 inches on Monday alone. That sets a new record for most snow received in Des Moines on January 25, topping the previous record of 10.0, set on January 25, 1895.
In eastern Iowa, the snow continues to fall in many locations. Here's the latest from Rebecca Kopelman at our weather partner, CBS 2 Iowa's News Now:
Parnell: 11.5 inches
Waterloo: 10.5 inches
Waverly: 7 inches
Iowa City 6.7 inches
Cedar Falls 6.7 inches
Cedar Rapids 6.0 inches
The snow should end in most of the area early this afternoon. Southern Iowa could see a small amount (inch or less) on Wednesday.
The National Weather Service in the Quad Cities says snow is likely again Saturday and Saturday night. Meteorologist Terry Swails says, "this disturbance has the makings of another significant snow maker for some part of the central Midwest." Oh, joy.
KEEP READING: Get answers to 51 of the most frequently asked weather questions...