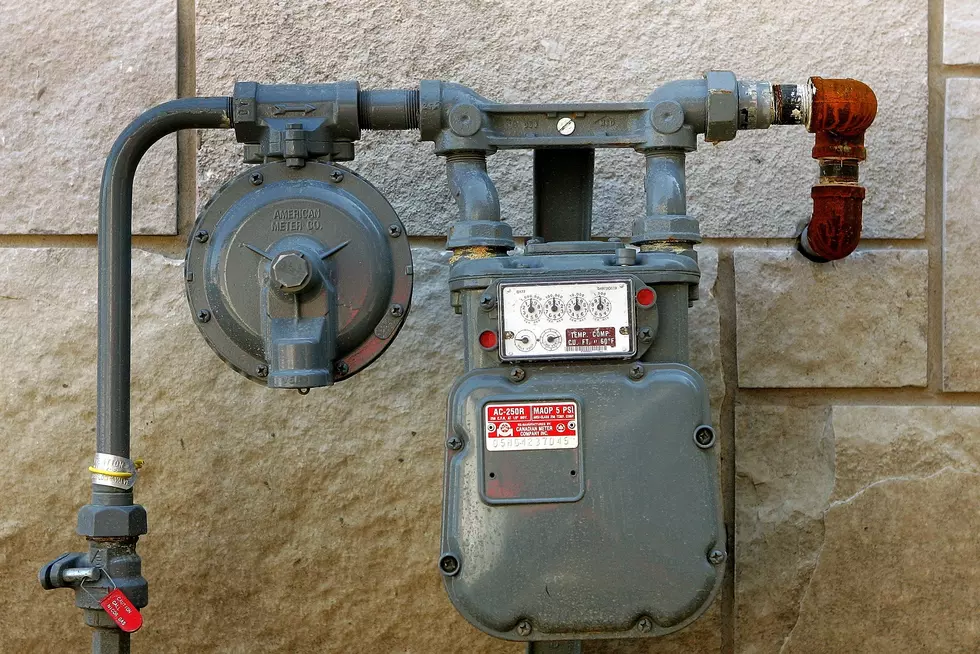 Iowa Natural Gas Bills Going Up For Months Due To February Cold
Tim Boyle, Getty Images
Natural gas bills will be higher for a long time, thanks to the extremely cold temperatures Iowa saw during the month of February.
That bad news comes as we've just learned the final weather numbers for February. According to KWWL, the average temperature in Cedar Rapids last month was 10.4 degrees. That's 14.0 degrees below normal and the third coldest February in city history. Only 1936 (7.8 degrees) and 1905 (9.9 degrees) were colder.
In Waterloo, it was 10.6 degrees or 12.8 degrees below normal. That's good for the sixth-coldest February ever.
In Iowa City, it was 14.4 degrees, 11.9 degrees below the average. That was good for the fifth-coldest February in history.
According to MidAmerican Energy, their residential customers "used 50% more natural gas than normal for that two-week period." We'll be paying for that surge in natural gas usage for the next 12 months because of usage, and how much more MidAmerican had to pay for natural gas. That was due in part to what MidAmerican says was "a sudden decrease in natural gas production in the Southern U.S."
MidAmerican Energy says they expect residential customers to pay an additional $13 on their March bill when compared to February. The media release from MidAmerican Energy goes on to say "Higher gas bills will continue throughout the year as the effect is spread across several months. When compared to the five-year annual average of a MidAmerican residential gas bill of $566, customers will see an estimated average increase of $214, or the equivalent of approximately $18 per month." That's an increase of nearly 40 percent.
Not surprisingly, the news is worse for commercial accounts, which are expected to be about $95 more in March, compared to February. Over the course of the next 12 months, MidAmerican says commercial customers will pay about $98 more each month, or approximately $1,182 over the year. An average commercial customer now pays $2,233. The increase would bring it to about $3,415 per month, a jump of almost 53 percent.
According to the Gazette, Alliant Energy says gas prices will rise but the company doesn't yet know how much.
The Gazette reports MidAmerican has more than 600,000 gas customers in Iowa, while Alliant has 225,000.
According to the Waterloo-Cedar Falls Courier, the news is even worse for customers in the Cedar Valley. They report Cedar Falls Utilities (CFU) will increase the gas bill of residential customers by $45 a month for the next year. They also plan to increase electric costs by $75 each of the next two months. Both are in an effort to regain the money the company had to pay for natural gas during the cold snap.
CFU General Manager Steve Bernard told the Waterloo-Cedar Falls Courier, natural gas prices have rarely reached into the upper teens per 1,000 cubic feet of natural gas. He said that last month, "We saw prices 20 times that. Nobody would have ever predicted the type of pricing we saw on those days."
The Iowa Utilities Board meets next Friday, March 12. It's hoped that they'll suspend a rule that requires Iowa utility companies to recoup costs from February by August. If they do, that will allow the costs to be spread out over more time.
I'm so grateful that the gas and electricity stayed on here in Iowa, especially after seeing what happened in Texas. With each passing month, we'll forget how lucky we were and become increasingly unhappy about our higher bills. I would've never guessed a two-week cold snap could change your fortunes for an entire year. Unfortunately, it's just another case of live and learn. We've had a few too many of those lessons lately with the pandemic and derecho also at the top of the list.
To find out if you are eligible for assistance with your utility bills, click HERE.
LOOK: Here are 25 ways you could start saving money today
These money-saving tips—from finding discounts to simple changes to your daily habits—can come in handy whether you have a specific savings goal, want to stash away cash for retirement, or just want to pinch pennies. It's never too late to be more financially savvy. Read on to learn more about how you can start saving now. [
From:
25 ways you could be saving money today
]