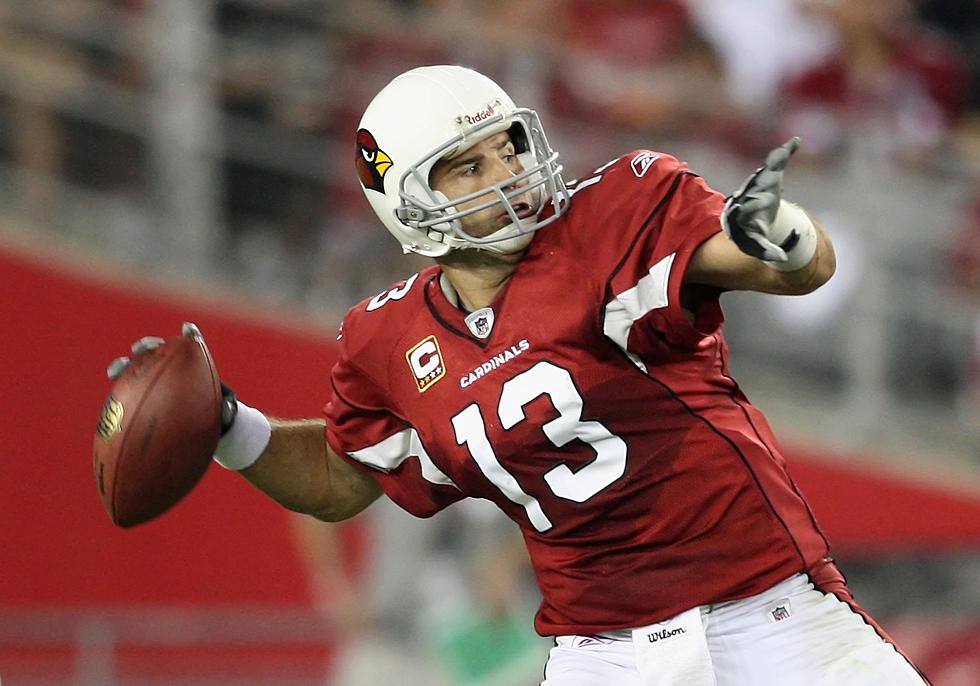 Iowa Native Kurt Warner And Son Enjoy Full Circle NFL Moment
Getty Images
As far as full-circle moments in life go, it's hard to top the one that Kurt Warner and his son Kade Warner experienced this weekend!
If you are an NFL fan or live in Iowa, you don't need much of an introduction to Kurt Warner. The Cedar Rapids native went from stocking shelves at Hy-Vee to a Super Bowl-winning quarterback for the St. Louis Rams. Warner also spent time in New York with the Giants before finishing his Hall of Fame career with the Arizona Cardinals. Kurt's son Kade Warner played wide receiver collegiately at Nebraska and then Kansas State. He went undrafted, just like his dad, and ended up signing a free-agent deal with the Tampa Bay Buccaneers.
This weekend marked the start of the NFL preseason schedule and Tampa Bay played host to the Pittsburgh Steelers at Raymond James Stadium in Tampa. And this is where things begin to get a bit surreal for the Warner family. ESPN reports that the last time Kade Warner was in this stadium, he was 10 years old, watching his famous father play the Steelers in the Super Bowl. Kurt and the Cardinals would go on to lose that game, Warner's final game as a player in the league. Now, fourteen years later, Kurt would watch his son play his first NFL game against the same team that ended his career.
Kurt stated on social media that he "never thought I'd cheer for Tampa Bay, how quickly things change!" We'll have to see if the young Warner can earn a spot on the Buccaneer roster for the upcoming NFL season. One thing is for certain. Never tell a Warner they can't achieve their dreams!
TACKLE THESE: Check Out the Best Uniforms In Each NFL Team's History
30 famous people you might not know were college athletes
Stacker
dug deep to find 30 celebrities who were previously college athletes. There are musicians, politicians, actors, writers, and reality TV stars. For some, an athletic career was a real, promising possibility that ultimately faded away due to injury or an alternate calling. Others scrapped their way onto a team and simply played for fun and the love of the sport. Read on to find out if your favorite actor, singer, or politician once sported a university jersey.