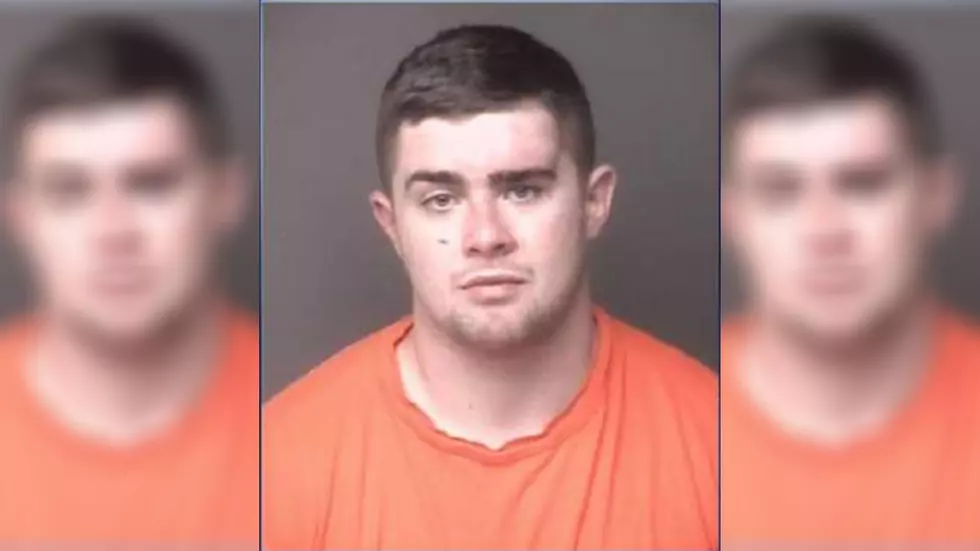 Iowa Man Bites Off Man's Nose During Bar Fight
Dubuque County Sheriff's Department
A brawl between several people over the weekend ended in the most unexpected way possible.
Blayre Ward, 24, and John Turner III, 20, were told it was time for them to leave Noonan's Taps in Dubuque just after 11pm on Saturday night.
Immediately after leaving the bar, the two got into an argument with 21-year-old Austin Plumley and an unnamed 16-year-old.
Plumley ran away, ducking into his nearby residence. Ward threw two rocks through the window of the home and shouting threats.
Police say Ward was shouting that he would "kill your whole family" and "kill your kids, too." The rocks caused around $350 of damage.
When Plumley's father, Scott, came out of the home, a second fight began between him and Ward. Blows were exchanged, and authorities say Ward then bit off Scott Plumley's nose. Authorities say he got the majority of the nose.
"Later while at the DLEC, Ward admits to biting Plumley's nose and stated he had pieces of the nose still in his teeth," the police report states. "Plumley's bitten off nose will need surgery to rebuild."
Blayre Ward has been charged with willful injury causing serious injury, first-degree harassments, assault causing bodily injury or mental illness and fourth-degree criminal mischief.
Enter your number to get our free mobile app
Goosebumps and other bodily reactions, explained