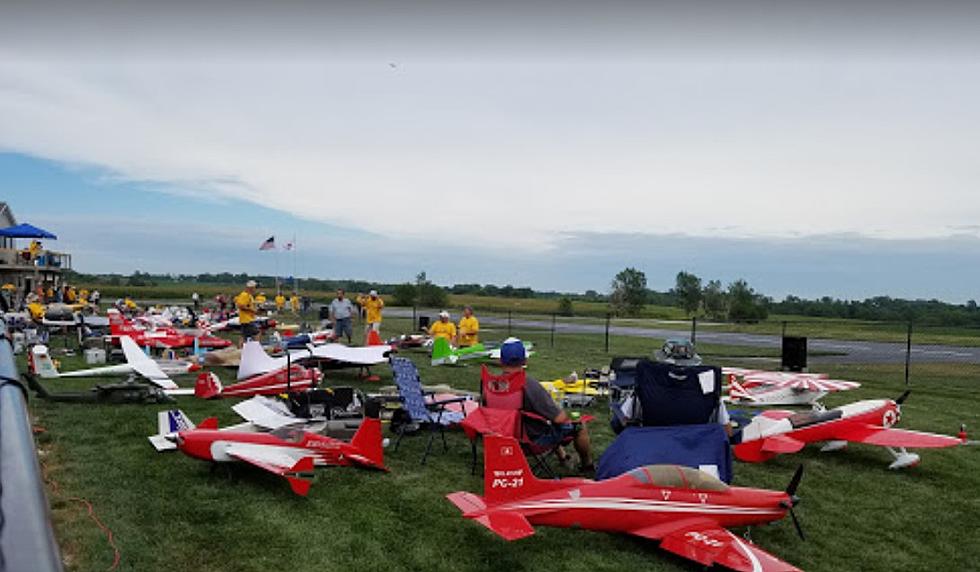 Iowa City Aerohawks Model Airplane Show Returns
Google Maps
With nothing to do last year as everything was shut down due to COVID-19, the spotlight shined on the resurgence of a number of old-school activities and hobbies, from cruising the Avenue to catching a drive-in movie.
Members of the Iowa City Aerohawks continued to partake in the fun of their favorite hobby, model airplanes. Even they had to call off their annual Radio Controlled Model Aircraft Air Show last year but according to Iowa's News Now, it is back Sunday, September 12, 2021, from 1 to 4 p.m. It's the 28th time that they've had the event, after taking 2020 off. You'll get to check out over 100 model aircraft of all sizes and types, built by the Iowa City Aerohawks members, and it's free of charge.
Bleacher seating is available for up to 600. As such, you are encouraged to bring your own lawn chairs, but all are welcome. The Iowa City Aerohawks, according to their website, "is a chartered AMA club dedicated to the promotion and advancement of radio control aircraft. The Aerohawks are made up of approximately 80 members from all walks of life and all ages."
The grounds open up at 11 a.m. and spectators of all ages can also come to learn about the club and the hobby of model aircraft.
The location of the 2021 Iowa City Aerohawks show is 3862 Hebl Ave SW
Iowa City.
There will be something for everyone, including aerobatics, warbirds from the WWI and WWII eras, Golden Age aircraft, a factory-sponsored air show helicopter pilot demonstration, jet turbine flights, a candy drop for the kids, comedy, and more.
New Cedar Rapids Flag Options
Residents can vote for their favorite new Cedar Rapids city flag option through August 31. The new flag choice will be revealed at the Downtown Farmers Market on Saturday, September 18.