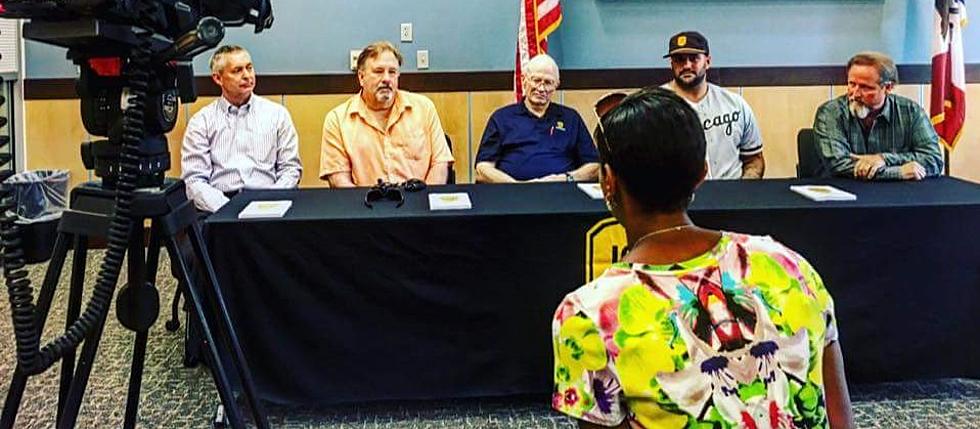 Iowa Authorities Who Saved Baby Get Thank You 30 Years Later
John Govia via Facebook
Those who wear the badge do heroic things every day, most of which go unrecognized. This is the story of a man who searched for years to make sure those who saved his life got the recognition they deserved.
The story dates to March 26, 1986. That night, a 25-year-old man named John Govia was wanted for the murder of his 20-year-old stepson in Illinois. He had fled to Iowa with his 19-month-old son, John Govia Jr.
The vehicle the elder Govia was driving was spotted in Waukee, by the now-retired state trooper, Bob Cox.
All I hear is the car description and the suspect say he'll kill his kid and himself if police stop him."
Another of the responding troopers, Al Steil of Cedar Rapids, shared with KCCI what he saw that night:
As soon as he stopped, I remember the gun to the head, and I remember seeing this little boy bouncing up and down."
Trooper Charles Black was in charge of negotiations during what was an extremely tense situation,
I said let me see your hands. He held his hands up on the steering wheel. I picked it up grabbed the gun, stepped back and yelled, 'I got the gun! Grab the baby.'
As he grew up, Govia Jr. was aware of what happened but had no idea who any of the men who intervened that night were. He simply wanted to say 'thank you,' but how? Wednesday, he finally got the chance and how it happened is just as remarkable as the original story.
Charles Black wrote a book called "True State Trooper Stories," and he included the story involving the Govia's. The younger Govia was reading the book, saw the story, and realized he finally had a name, and a way to connect with those he believes saved his life.
Govia Jr. reached trooper Black, and set up the meeting with Cox, Steil, and the other responding trooper that night, Kevin Frampton.
On his way to Des Moines for the meeting, Govia's vehicle broke down. He called Black to see if he could again come to his rescue. The officer did just that and Govia Jr. now has two reasons to be grateful.
Unfortunately, the meeting between the five men had to be set up very quickly. Black, who has cancer, has been told by doctors he has less than two weeks to live.