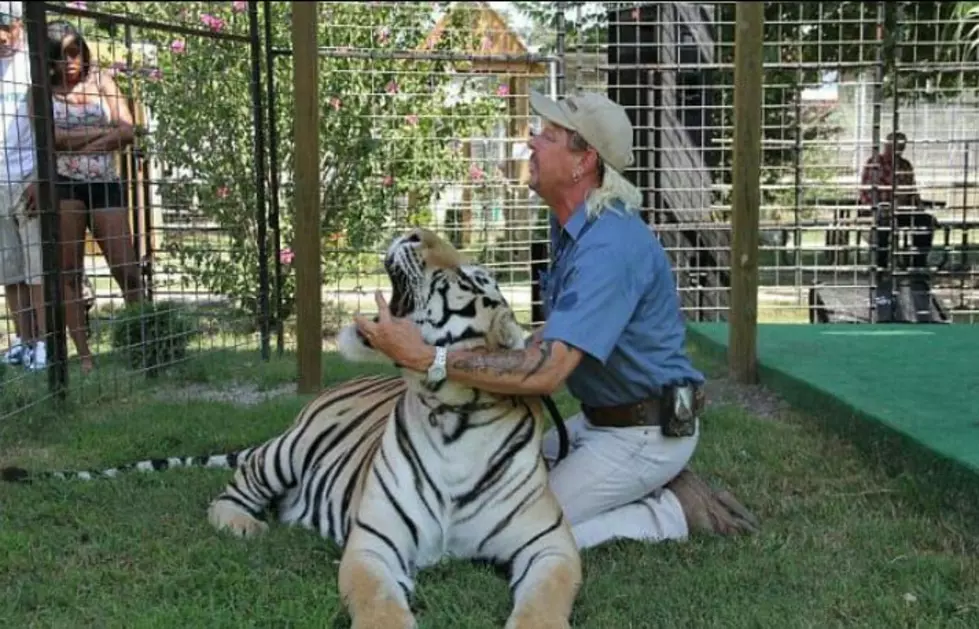 Illinois Has Its Own Tiger King Murder For Hire Type Story
Big Cats of Joe Exotic
There's a similar story to Tiger King's murder for hire that happened in Illinois.
This past Easter weekend was definitely a strange one. Instead of hanging with family, I was stuck at home and spent a lot of time in front of the television.
If I had a quarter for every time I scrolled through the cable guide or show list on Netflix trying to figure out what to watch, I would've been a rich man.
I started seeing posts on social media about "Tiger King."  I took a look at the trailer and it seemed weird, so I moved on. Then, I started getting text messages from friends. "Have you seen Tiger King, because it's a must."
Finally, on Easter Day evening, I started the first episode. I was immediately hooked in. I binge-watched the whole series. Of course, staying up way past my bedtime. I've been fascinated with the story ever since. I'm not the only one. Literally, millions of people have enjoyed this strange tale too.
As I watched it, I thought to myself, there's no way this is real. It has to be made-up. Well, it is true. After I came to terms with that, my next prediction was that this was just a unique situation. A bunch of crazy people in the same place at the same time makes for this weirdness.
I was wrong again. Apparently, there was a similar event that accord in Illinois. In fact, not too far from Rockford. It includes a roadside zoo with wild animals and a murder for hire plot. Does Joe Exotic have a twin brother?
Don't worry, he doesn't. This time it involves a man named Lorin Womack. He was the owner of "Land O'Lorin Exotic Wildlife Haven" in Batavia, which is a really nice suburb of Chicago.
This incident happened back in the '90s. Thank you to the Chicago Tribune for the flashback.
The basics of the stories are similar. Both peculiar gentlemen who had the love for Exotic animals. They owned roadside type zoos. Animal rights activists gave them hard times. The two are in jail for murder for hire schemes. It doesn't even seem possible. That's where it ends but isn't that creepy enough?
"Former zoo owner charged in murder plot," said the Dec. 1998 headline, "charged with hiring a man to kill the husband of his new girlfriend," the story explained. Later, it would be revealed that the hit man was a cop, and the woman had lived with Womack for about a month before reconciling with her husband."
I enjoy little unique attractions you find on road trips but for future reference, I think I'll avoid the animal parks and stick with things like the largest ball of yarn.
---
Video: Steve Gonsalves from Ghost Nation on the Travel Channel
NEW: How Can I Stay Safe While Grocery Shopping? And Answers to 24 Other Coronavirus Questions
How can I stay safe while grocery shopping? And answers to 24 other coronavirus questions