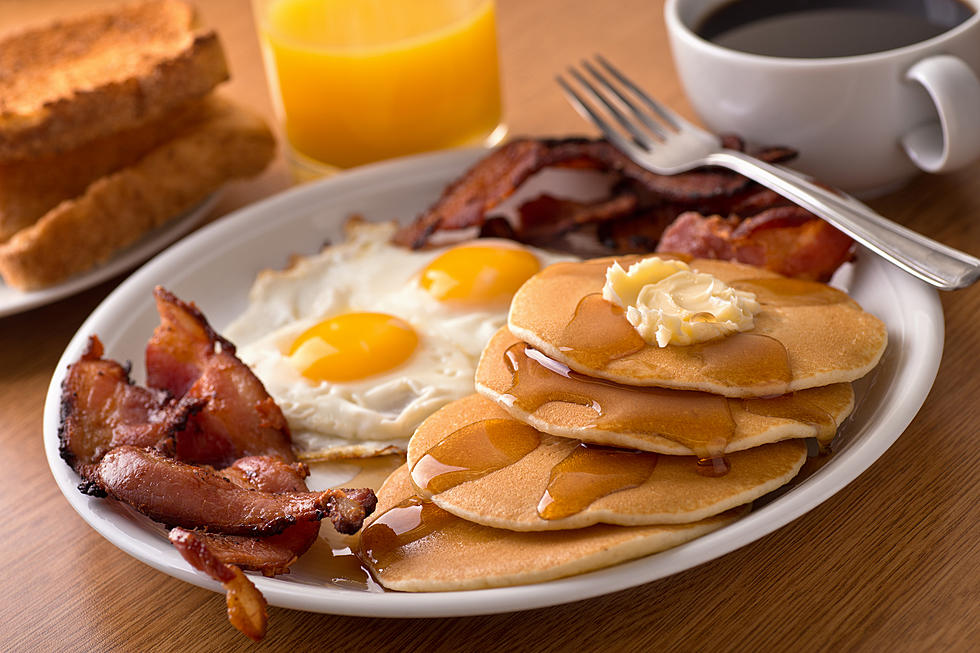 Hiawatha Has a New Breakfast Restaurant [PHOTOS]
Getty Images/iStockphoto
The owners of a popular Eastern Iowa restaurant have opened up a new breakfast joint!
According to Facebook, The Breakfast Bar by Saucy Focaccia officially opened for business this week at 1950 Blairs Ferry Road in Hiawatha. It's located in Pecks Landing right across the street from the Fountains, which is where one of the Saucy Focaccia restaurants is stationed. The new restaurant was announced back in mid-May and features "breakfast food, specialty coffees, amazing Bloody Marys, mimosas, and more."
The Breakfast Bar has their menu posted online, and I think everything sounds delicious! Some of the offerings include Double Chocolate Raspberry Pancakes, Fruity French Toast, five different varieties of eggs benedict, chicken & waffles, avocado toast, omelets, and more. As far as cocktails go, there are three different "Adult Coffees," three varieties of Bloody Marys, and FIVE types of mimosas! The Orange Cream Sickle and the Caramel Apple mimosas have piqued my interest.
The Breakfast Bar is open daily from 7 a.m. to 2 p.m., but they also have a drive-thru that's open from 6 a.m. to 1 p.m. If you check it out, please let us know how it is! Breakfast food is my favorite, so I'm excited to give it a try.
Here in Eastern Iowa, we have some fantastic breakfast and brunch options. Lucky's on 16th, Sally's on Broadway, Midtown Station, Riley's, Breakfast House, Edith Lucielle's are all DELICIOUS! I'm put together a gallery with photos from my local breakfast adventures. If you have any other suggestions, I'd love to hear them! Just leave them in the comments.
Great Breakfast/Brunch Spots in Eastern Iowa