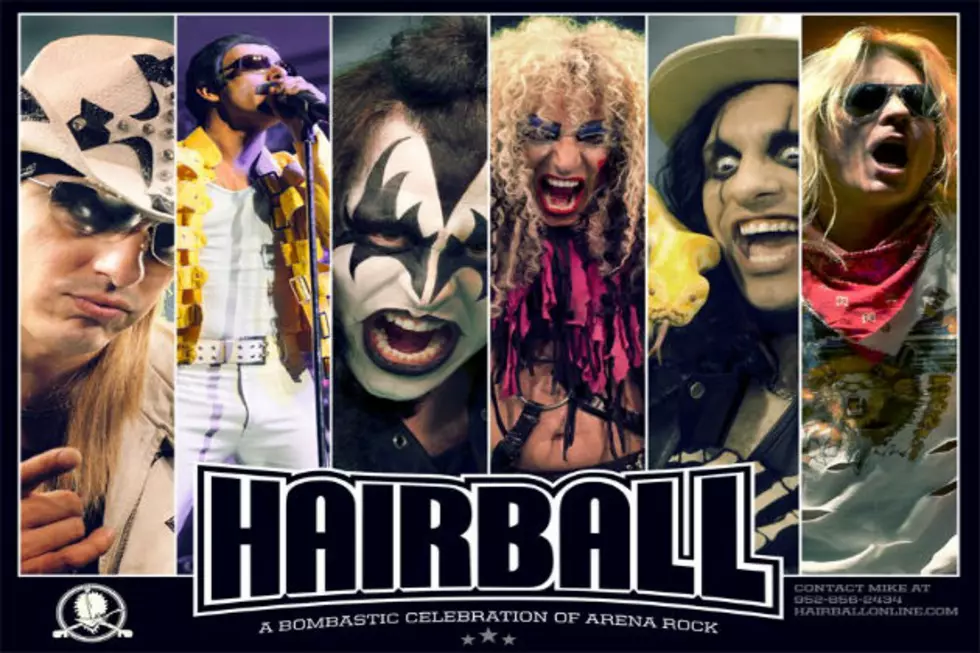 Hairball In Cedar Rapids Is Just 13 Days Away!
Photo: Hairball Media
The concert is just 13 days from now on Saturday, June 9th. The band is bringing their show to Veteran's Memorial Stadium in Cedar Rapids. Opening the night will be The Large Midgets and Hairball will headline.
Because it's an outdoor show, expect FULL production with all of the bombs, flames and fire! Don't be scared, it's all part of the show. A Hairball event is similar to a KISS concert back in 1977. It will be cool.....mark my words.
Tickets for the June 9th show are still available. You can make your purchase at this link. I will also have your chance to score some freebies next week on The KRNA Morning Show!
Don't miss Hairball, at Veteran's Memorial Stadium in Cedar Rapids. The show starts at 7:30 p.m., I'll see you there!