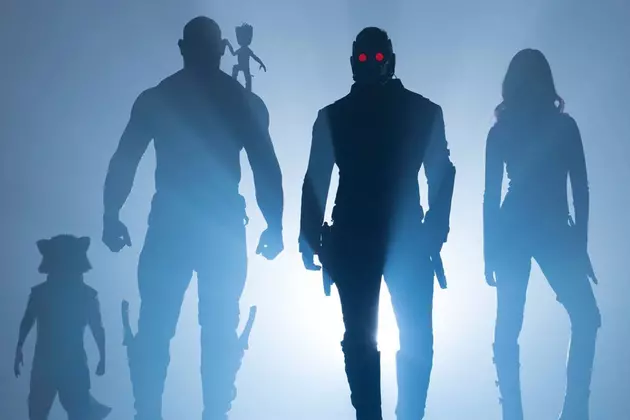 'Guardians of the Galaxy Vol. 2' Gets a New Logo at Comic-Con 2016
Marvel
During the studio's take over of Hall H on Saturday, Gunn, Chris Pratt, Zoe Saldana, Karen Gillan, Dave Bautista, and Kurt Russell took the stage as Ravegers heckled them on their way out. They unveiled a new logo for the movie:
Elizabeth Debick also showed up and revealed she's playing Ayesha, leader of the Sovereign people, which was rumored a few months ago.
They also showed the audience a clip (which has yet to arrive online), and it apparently featured lots of Baby Groot cuteness (as expected).
The panel also revealed the sequel will pick up only a few months after the first film ended.
It was also revealed who Russell will play, Ego, a living planet (hmm how will that work?), who is the Star Lord's dad.
Guardians is getting its very own theme park ride at Disney's California Adventure in 2017. It'll be called "Guardians of the Galaxy: Mission: Breakout," and (sadly) it will replace the Tower of Terror ride. Start saving up your vacation days! Here's Disneyland's official unveiling of the attraction:
Disney also sent us this cool concept art for the ride.
Guardians of the Galaxy Vol. 2 opens May 5, 2017.