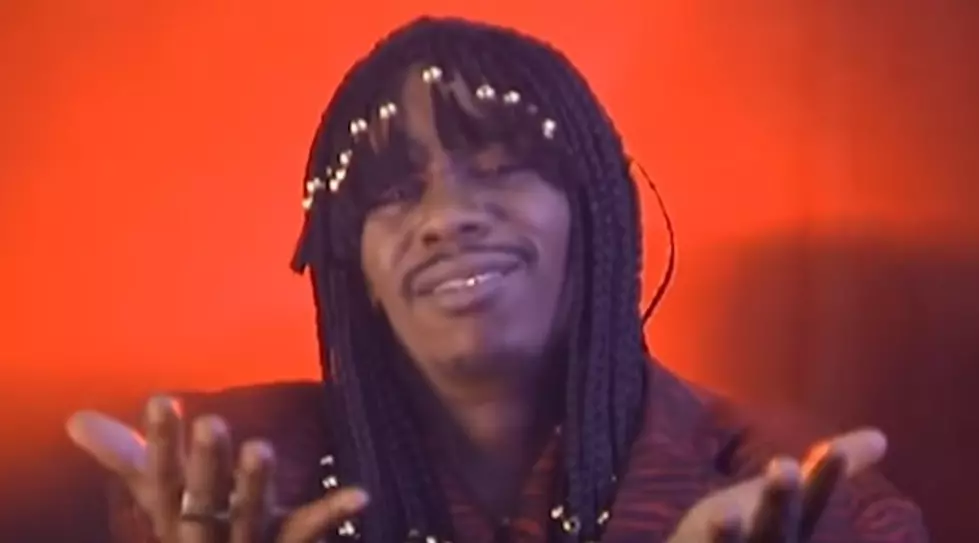 Florida Man Punches Cab Driver, Screams Quote From 'Chappelle's Show'
Comedy Central via YouTube
It would seem that Chappelle's Show has a moment for every situation, but some are just more appropriate for things than others.
50-year-old Paul Kijek from St. Petersburg, Florida got very drunk at a bar on Saturday night. When a group of people stopped him from driving, the police showed up and called him a cab, but Paul didn't want a cab, he wanted to drive home.
He yelled at the cab driver, and then punched him in the face. He then jumped out of the cab and started dancing in the street, before yelling out what I'm calling the quote of the day;
You white motherf***ers! I'm Rick James, bitch!
It's not clear whether what he said to the cab driver, but one can only hope it was more Chappelle quotes.
It's important to note that this guy is 6'3", 300 pounds, and has male pattern baldness. An obvious lookalike to Dave Chappelle.
Paul "Rick James" Kijek was arrested for battery and disorderly intoxication.
Enter your number to get our free mobile app
CHECK IT OUT: The 88 Most '80s Things About 1988