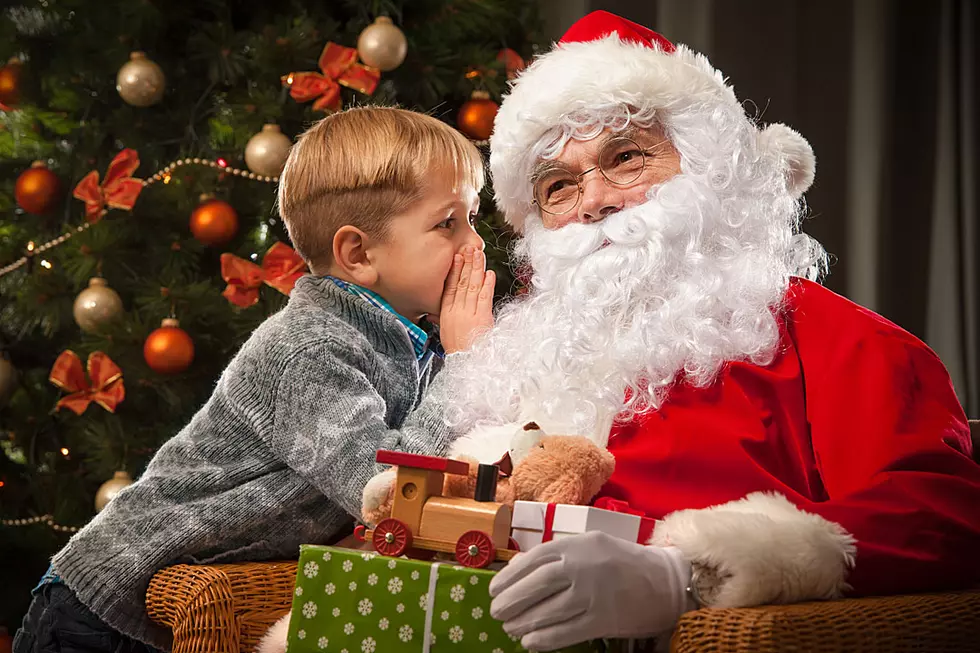 Find Out When You Can Visit Santa At Lindale Mall this Month
iStock
On a day parts of Iowa are seeing their first dusting of snow this season, it's fitting to announce that Santa Claus, is, indeed coming to town.
There were rumblings that he too would be short-staffed much like the rest of America and delayed in his arrival, but as always, the big man plans ahead like no one else.  Kids, it's time to get your Christmas list ready.  Of course, Mom and Dad will have to help check it off to make sure nothing slips by, but you can enjoy fun and games while they are store-hopping. We received a press release from Lindale Mall that his visit is imminent, and he will begin setting up shop on Saturday, November 27.
Stop by and see him from 11 a.m. to 1 p.m. After that, Santa will be available for visits and festive photo-ops at Famous Footwear during retail hours through Christmas Eve. Lindale Mall general manager Becky Eckley is beyond excited, saying:
"We are thrilled to welcome Santa Claus back to Lindale Mall and to create a space for families to experience the magic of the season together. The holidays are the perfect time to make long-lasting memories with loved ones, and we are glad to offer a welcoming space for just that."
We will fly you and a friend to Orlando, give you VIP tickets to the show, put you up in a swanky hotel, hand you $500 in spending money and send you on a $1,000 Orlando shopping spree, courtesy of Wild Child Touring Inc. and the Trans-Siberian Orchestra's 2021 Winter Tour. Visit tsotickets.com for tour dates and tickets. Download our free mobile app and listen for the code words to enter!
Storybook Cottage in Des Moines
CHECK THEM OUT: 100 years of Christmas toys, gifts and fads