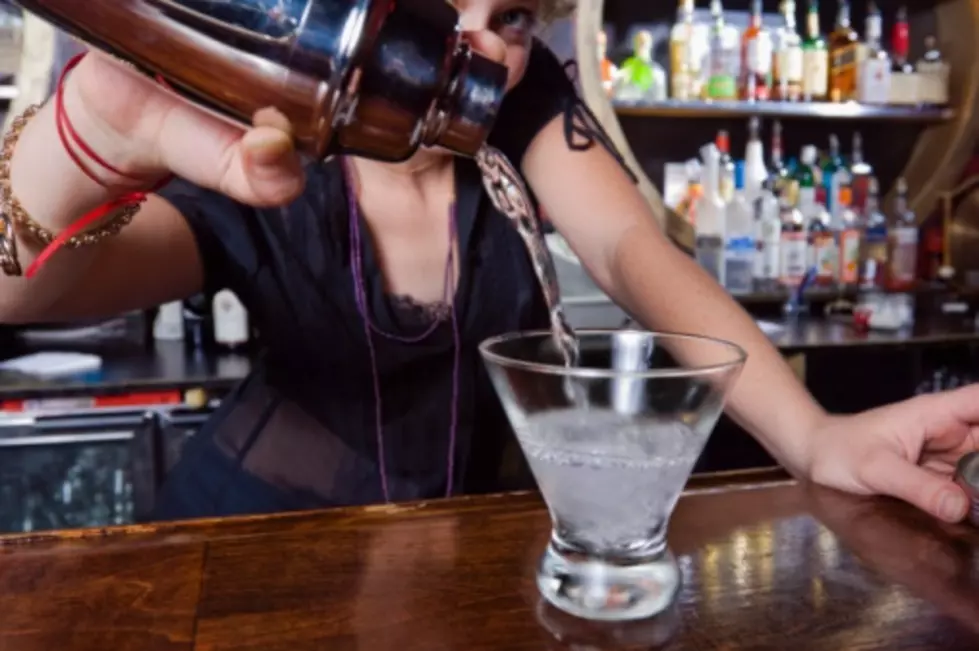 Eastern Iowa's Best Bartender To Be Crowned This Monday On KRNA
Thinkstock
This Monday, April 16th, KRNA will crown Eastern Iowa's Best Bartender! We have 30 contestants, but there can only be one winner. We will tally the votes and make the announcement on Monday. To find out the winners name, tune-in to The KRNA Morning Show!
8:00 a.m. - Announce 3rd Place
8:15 a.m. - Announce 2nd Place
8:30 a.m. - Announce the Winner!
This is the 2nd annual edition of KRNA's Best Bartender contest. If you remember last year, Jayme Tegler from Emil's Hideaway was our winner. She edged out Kirby Patten from Rock Bar, and Cale Henderson from Tailgators. To read more about last year's event, check out this link.
This winner will appear with me this Friday at 8 a.m. on The KRNA Morning Show. There is also a Grand Prize Package that will include concert tickets, gift cards, food vouchers, and plenty of other goodies. This year's winner will also be served drinks during the show from a celebrity bartender. (Or Drew from Mellow Mushroom, if he agrees)
But let's be honest, this is all about the bragging rights! Join us this Monday, starting at 8 a.m., on The KRNA Morning Show!