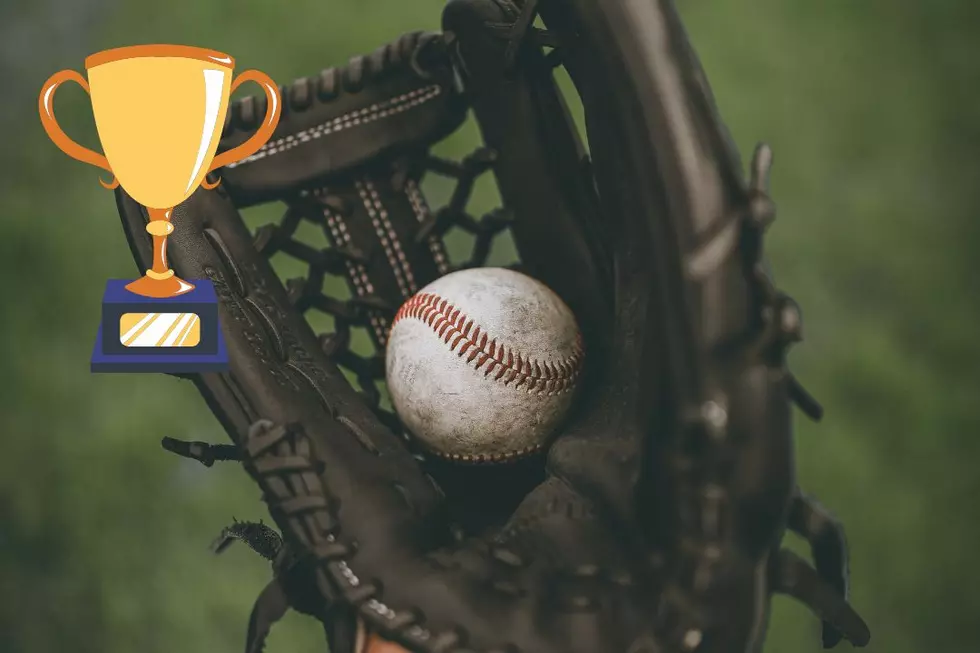 Eastern Iowa High Schooler Chases National Baseball Records
Unsplash - Benjamin Hershey
They say records were made to be broken and this Iowa high school baseball player has a chance to make that happen. Austin Hilmer is a student at North Linn high school who is staring down history. It's not just Iowa history Austin is looking at either, he has a chance at breaking a national record. What's unique about this record is... it's held by his older brother!
The Hilmer brothers will go down as 2 of the best high school baseball players in the history of Iowa. Both have careers you can and will read about in the record books. Austin's older brother Jake broke the national record for hits and runs in his career according to KCRG.
Austin talked to KCRG about how beneficial it was to watch and learn from Jake
Getting to see him play helped me a lot just to learn from him see what he did well which was obviously pretty much everything he did.
Not only did Jake break the national record for hits and runs in his career, but he also stole a lot of bases. You can find him at number 2 in state history for career steals. As I'm writing this, I'm wondering if this is the most talented high school baseball family of all time? That's a lot of records to have in one household.
Younger brother Austin will have a little work to do to catch up to big bro in the hits category, as he still needs over 100 hits to get there. If Austin wants to catch Jake in runs, he'll need a little over 100 of those as well. As far as steals, Austin only needs 35 to catch Jake and 45 to break the national record according to KCRG.
There's a very small group, consisting of only 3 high school baseball players, who are part of the "200 club." 200 hits, steals, and runs for a baseball career. Two of these 3 players are from Iowa. Jake Hilmer and Ryan Miller both played for North Linn. Austin will eventually make this a 4 person club as he only needs a couple more steals to get there.
I know Iowa is a very popular wrestling state but do we need to start recognizing the amazing baseball that comes from here? Maybe it is and I just haven't lived here long enough. When Austin gets his 200th steal, 3 out of the 4 players to be in the 200 club, will be from Iowa. That's an incredible nod to the state of Iowa and the amazing quality of baseball that's played here.
Congratulations to both the Hilmer boys for their incredible baseball careers. If Austin is able to catch older brother Jake in hits, I'd love to be a fly on the wall for their family holidays. The smack talk back and forth is for sure to be pretty entertaining.
Iowa Born Sports Stars
What do each of these stellar athletes have in common? They all hail from the Hawkeye State.
Largest Skatepark In America is in Iowa
A work in progress for several years, last spring saw the opening of Lauridsen Skatepark in Des Moines. Measuring up at 88,000 feet long, this is the largest skatepark in the entire country.