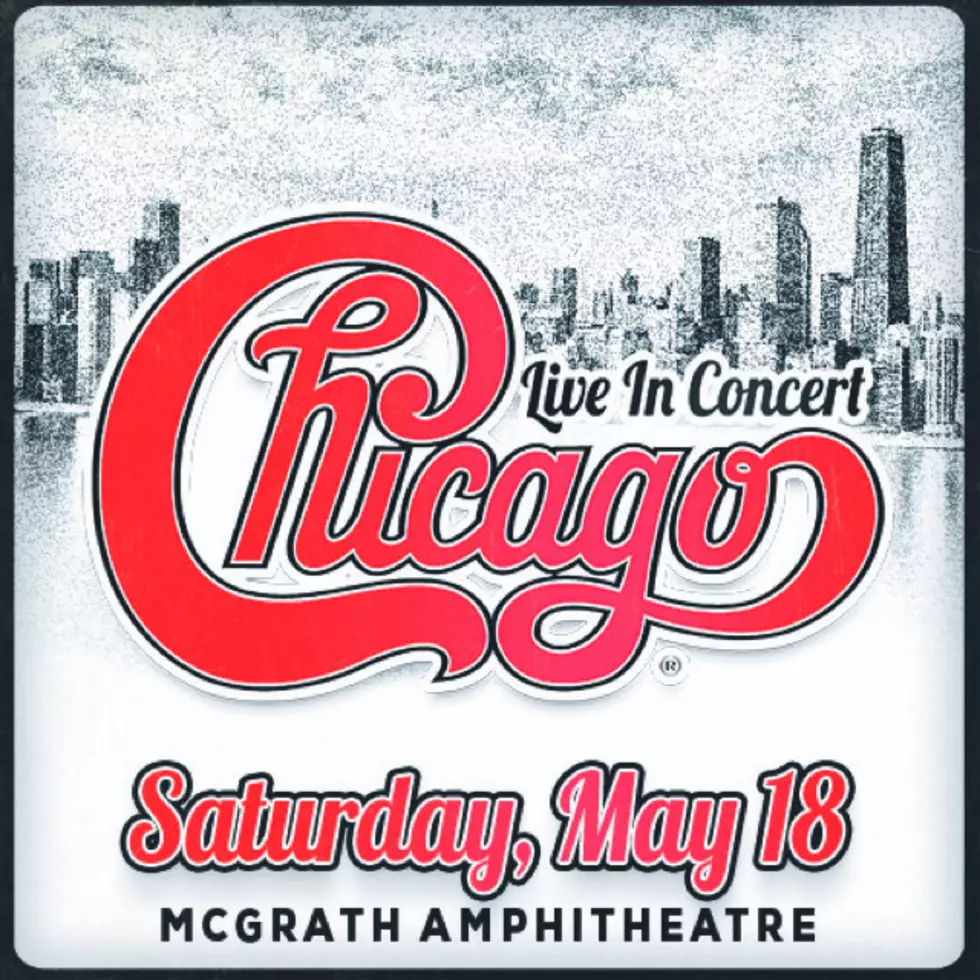 Chicago Coming To The Corridor
Chicago Via USCC
The McGrath Amphitheatre is excited to announce the return of Rock & Roll Hall of Fame inductees and multi-Grammy award winning band Chicago to Cedar Rapids on Saturday, May 18, 2019.
The band was inducted to the Rock & Roll Hall of Fame in 2016, years overdue in the eyes of many, and celebrated their 50th year together in 2017. Billboard Magazine also recently named them the #1 American band in the history of the Hot 100 charts. The band began as "Chicago Transit Authority" in 1967, and while their name and lineup has changed over the years, founding members Robert Lamm, James Pankow and Lee Loughnane remain at the core.
Tickets will be available through the U.S. Cellular Center Box Office and Ticketmaster Friday, November 2nd, 2018, at noon.
Chicago Fan Club Presale : Tuesday, October 30th, 2018 at 10:00 AM
VIP Packages Presale : Tuesday, October 30th, 2018 at 10:00 AM
Venue/Radio Pre-Sale : Thursday, November 1st, 2018 at 10:00 AM
Chicago last appeared in Cedar Rapids in 2015. We welcome them back  with the songs they have become synonymous with, including "You're The Inspiration", "25 or 6 to 4" and, of course, what will be the perfect backdrop on this night, "Saturday in the Park" and many more!
Stay tuned for more details on this exciting concert announcement!