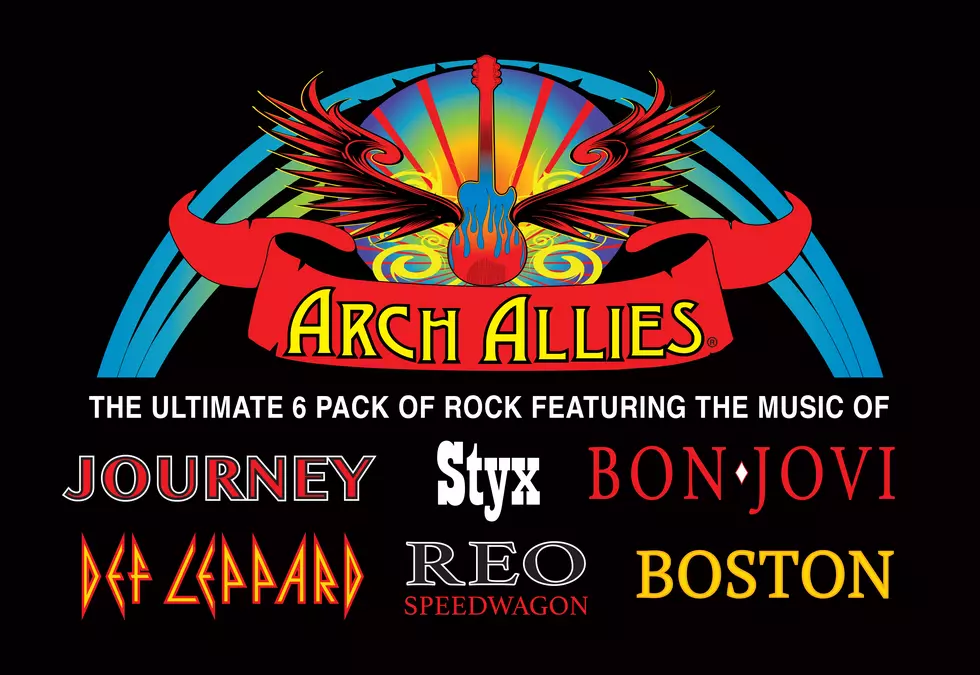 Arch Allies Announce Cedar Rapids Concert
Arch Allies
Arch Allies are bringing their rock & roll tribute show to ImOn Ice in Cedar Rapids on Friday, March 6th. The concert will begin at 7 p.m. and tickets go on sale this Friday via this link.
Arch Allies play the hits from bands like Bon Jovi, Def Leppard, REO Speedwagon and Boston. I've saw the show the last time they were in town and it kicked ass! The song selection is perfect and the band has some great musicianship.
ImOn Ice is the new name for the Cedar Rapids Ice Arena. ImOn purchased the naming rights to the venue and the news was announced last week in a press conference. The arena is located at 1100 Rockford Road in SW Cedar Rapids.
Tickets for Arch Allies at ImOn Ice go on sale this Friday, January 17th. You can purchase your tickets via this link..