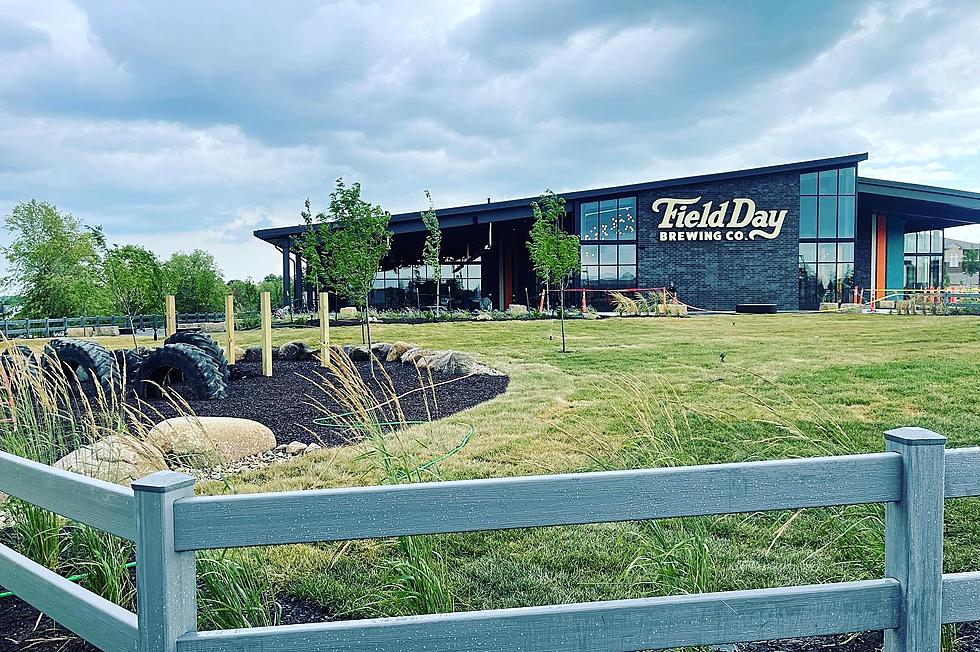 A New Corridor Brewery & Restaurant Will Open Next Month
Field Day Brewing Co., Facebook
An awesome new business is set to open in Johnson County this August! Field Day Brewing Co. is almost ready to open its doors to customers.
Located at 925 Liberty Way in North Liberty, Field Day Brewing Co. was first announced back in January of 2022. The building is 20,910 square feet and was constructed from the ground up by Hodge Construction. It looks very impressive!
According to the website, Field Day Brewing Co. will have all different types of beer, but will specialize German and Czech lagers. The business is about more than just beer, though. The site reads:
"At Field Day, we take our beer seriously, but above all, we value the relationships and community that we reside in the most. We are a group of proud, native Iowans that want to better our community through hospitality and exceptional beer and food. When it's all said and done, beer is what we make, but our impact on this state is far greater than the beer we produce."
As mentioned above, Field Day will also have plenty of food options. The brewery's Executive Chef Jake Wegmann has put together a full-service menu, which they plan to release ahead of the opening.
Field Day Brewing Co. is a family-friendly business and will welcome Iowans of all ages. It has a covered patio, an outdoor play area for kids, duckpin bowling lanes, a stage for live music, and a lawn space for other activities. And yes, dogs ARE welcome. The site says that "leashed, well-behaved pets" will be allowed on the outdoor covered patio and lawn space. There will also be a private space that can be rented out for events.
If you're wondering what the heck Duckpin Bowling is, Field Day's website offers an explanation:
"It's bowling… just on a smaller scale; shorter lanes and smaller bowling balls. It plays just like regular bowling, but you don't need special shoes or equipment, so come as you are!"
Field Day Brewing Co. will officially open for business on August 1st! You can get the latest updates from the Facebook page HERE.
22 Fun Places to Take Your Kids This Summer in the Corridor
We put together a list of 22 kid-friendly places in the Corridor - some for little ones, some for kids, some for teens, and some for kids at heart! Here are some venues you might want to check out!
Historic Photos of Arnolds Park Amusement Park
The area would get the name 'Arnolds Park'
in 1882
, but it would be seven more years before the first attraction, a wooden waterslide, was built and the amusement park would open. More than 130 years later
Arnolds Park Amusement Park
is still going strong and is one of the longest operating amusement parks in the world. Here's a look back at historical photos of the amusement park in Arnolds Park, Iowa, in the middle of the
Iowa Great Lakes
region.