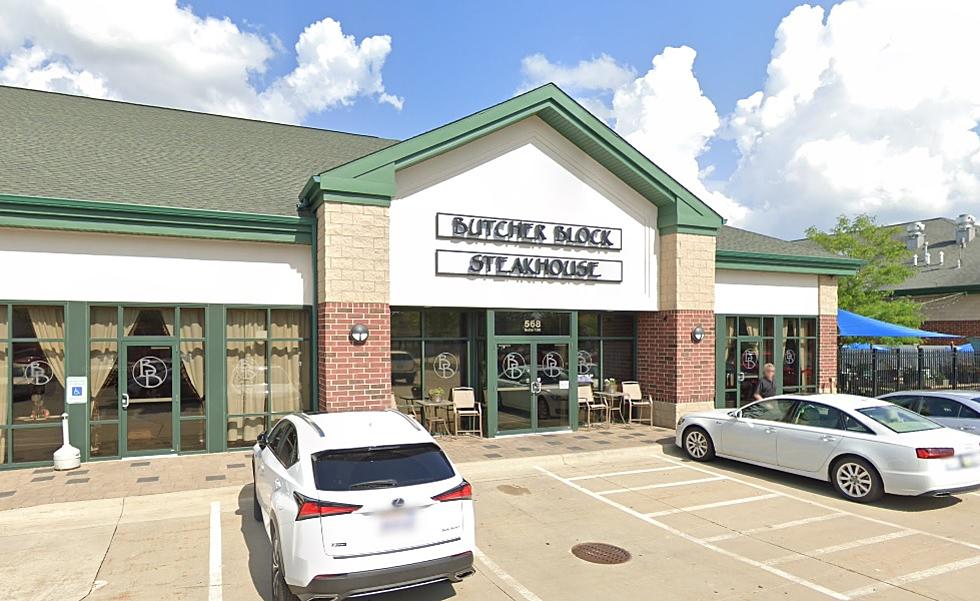 A Cedar Rapids Steakhouse Has Closed — Another Will Take Its Place
Google Maps
If you've driven by Butcher Block Steakhouse recently, then you may have noticed that the parking lot is a little emptier than usual. That's because it is currently transitioning into a brand new restaurant!
After doing a little sleuthing online, it appears that Butcher Block Steakhouse has closed, and Kingston's Steakhouse and Event Venue is moving in. This is confirmed by the address, 568 Boyson Rd NE #100. Both Butcher Block and Kingston's have that address listed on their respective websites. Although Butcher Block's website and Facebook pages do not indicate that the restaurant is no longer open, the website for Kingston's Steakhouse & Venue lists a grand opening date for this week.
I spoke to owner Jade Luder this week, and she gave me a few more details on the new steakhouse. She actually owns one of my favorite restaurants in Cedar Rapids, Daisy's Garage, so she's no stranger to the restaurant business. The name Kingston's is a tribute to Jade's son Kingston, who passed away at only 8-weeks-old. He would be 12-years-old now. Jade told me that she's always wanted to find a way to honor him, and this seemed like a great opportunity.
Jade also revealed that the former Butcher Block Steakhouse has been completely remodeled to give it a more fun, contemporary vibe. The menu will be very similar to the old one, but there will be a few updates to change things up. It will still be a place you can visit to celebrate some sort of occasion, but you can also keep it casual! The large patio is staying open, and football fans will be able to enjoy NFL and Iowa games on the restaurant's new TVs.
Kingston's is set to be more than just a steakhouse, though. According to the website, it will also feature a 17,000 square foot venue that can be separated into two rooms. There are two full bars, six bathrooms, a private room/bathroom, a dance floor, and two full onsite kitchens that will be able to "accommodate a wide variety of food options." And speaking of food, Kingston's will also offer off-site catering, as well. To inquire about the venue or catering, you can visit the website HERE.
Kingston's Steakhouse and Event Venue's website says that they will officially open for customers beginning at 11 a.m. tomorrow (8/26). You can follow them on Facebook for more updates HERE.
10 Awesome Cedar Rapids Restaurants
12 Stupid Iowa Laws Still on the Books