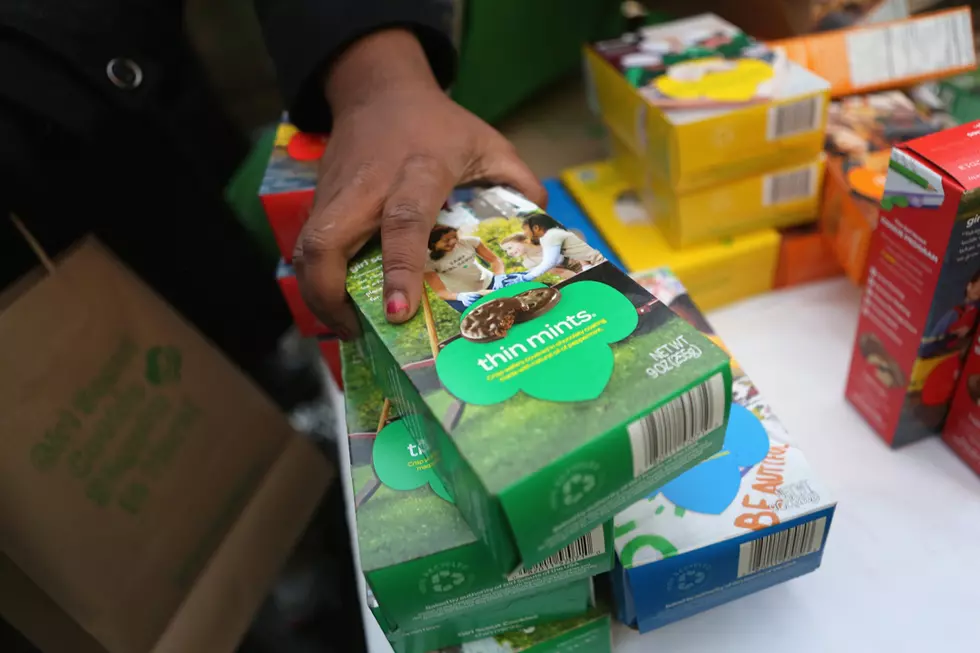 Why are Millions of Boxes of Girl Scout Cookies Still Unsold?
John Moore, Getty Images
We usually report on shortages of items during the pandemic, but today comes news of a shocking surplus. Iowa's News Now via the Associated Press says there are some 15 million boxes of Girl Scout cookies still unsold!
What caused such a concerning shortage?
There is certainly no shortage of demand. The girl scouts organization will, unfortunately, take a financial hit from the decline in sales but it's not yet known by how much. The first thing they unfortunately blame, as you might expect, is the Coronavirus pandemic. A large number of girl scout cookie sales have not been done in the traditional door-to-door style due to social distancing and safety protocols.
Several local organizations across the United States who agree to partner with the Girl Scouts to sell cookies also chose not to this year, again, mostly because of the pandemic. Think of those girl scout parents who always hit you up at the office, but if you were working from home, weren't there to sell you the goods this time. Simply put, fewer "boots on the ground" to sell the tasty treats made an impact on sales.
What are they doing to get these cookies to customers at this point?
3 million boxes are still in the hands of the Girl Scouts of America while Kentucky's Little Brownie Bakers and Indiana's ABC Bakers are holding a surplus of 12 million. They continue to work with food banks and the military to donate or sell them. There is a huge push for donations to the Girl Scouts' "Hometown Heroes" program including military personnel, first responders, police, and firefighters, healthcare workers, and essential workers. To learn more about that program, click here. You can still check to see if they are taking orders if you'd like some, otherwise, with only a 12-month shelf life on the cookies, you may have to wait for your fix until next year.
Can You Pronounce These Weird Iowa Town Names?