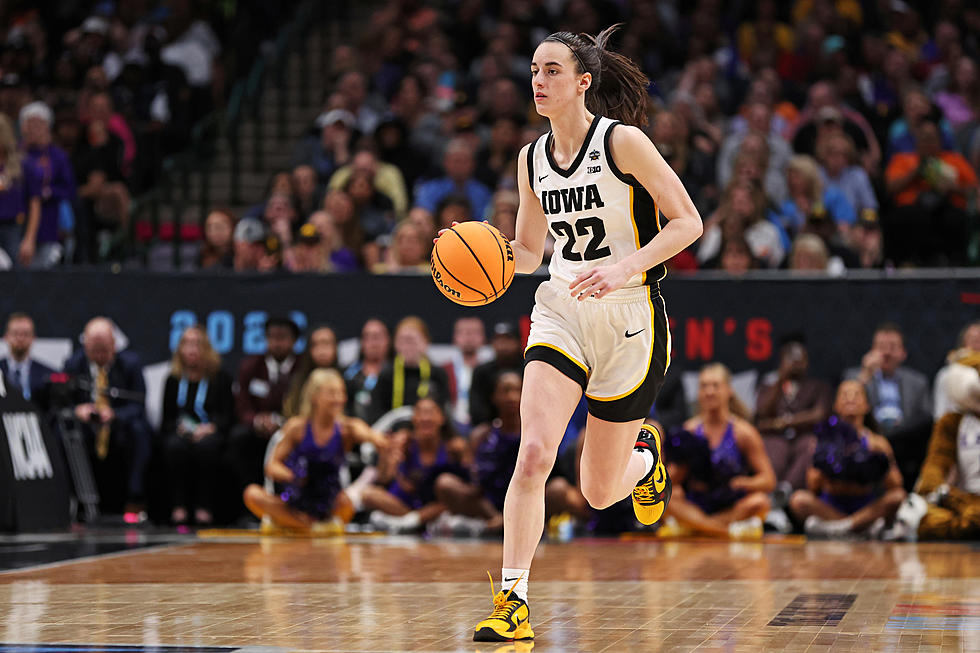 Iowa Women To Take On Final 4 Team In Inaugural Tipoff Game
Getty Images
If you want ratings, you want Caitlin Clark and the Iowa women's basketball team. The Hawkeyes have another primetime game on the schedule and it features another top team that like Iowa, also made the Final Four in 2023.
HawkeyesWire reports that the Iowa women's basketball team has been selected to take part in the inaugural Ally Tipoff on November 9th. The event will be held in Charlotte, N.C., inside of the Spectrum Center, home to the NBA's Charlotte Hornets. The Charlotte Sports Foundation announced yesterday that Iowa will be taking on fellow Final Four team from 2023 Virginia Tech.
The game will be televised by ESPN and will no doubt get huge ratings. HawkeyeWire reports that Virginia Tech was a number one seed in last season's NCAA Tournament and like Iowa, advanced all the way to the Final Four. They also have a star in 6-foot 6-inch center Elizabeth Kitley, who repeated as the ACC Player of the Year last season.
But let's be clear. No star in women's basketball shines as bright as Iowa's Caitlin Clark. HawkeyesWire reports that Clark scorched opponents last year averaging 27 points, 8 assists, and 7 rebounds per game as she led Iowa all the way to the National Championship game against LSU, the team that beat Virginia Tech in the Final Four. Clark swept the National Player of the Year awards and returns to Iowa City with some unfinished business.
The Hawkeyes lost seniors McKenna Warnock and Monica Czinano but bring back plenty of experience from last year's Final Four team including Kate Martin, Gabbie Marshall, Molly Davis, and Hannah Stuelke.
Our Favorite Photos From Iowa's Run to the NCAA Championship Game
The 2022-23 Iowa women's basketball season started on November 7 and concluded in the NCAA Championship Game against LSU on Sunday, April 2. Iowa went 31-7 and will be remembered forever for their five NCAA Tournament wins. Here are our favorite photos from the tournament.
Take a Peek Inside a One-of-a-Kind Iowa City Home For Sale
Located at
12 Longview Knl NE in Iowa City
, this
"truly authentic, award winning mid-century modern home"
was designed in 1965 by Crites and McConnell. The house is 1,836 sq. ft. and contains three bedrooms and three bathrooms. You can tell just by the exterior that the house is unique, but just wait until you get a peek inside!