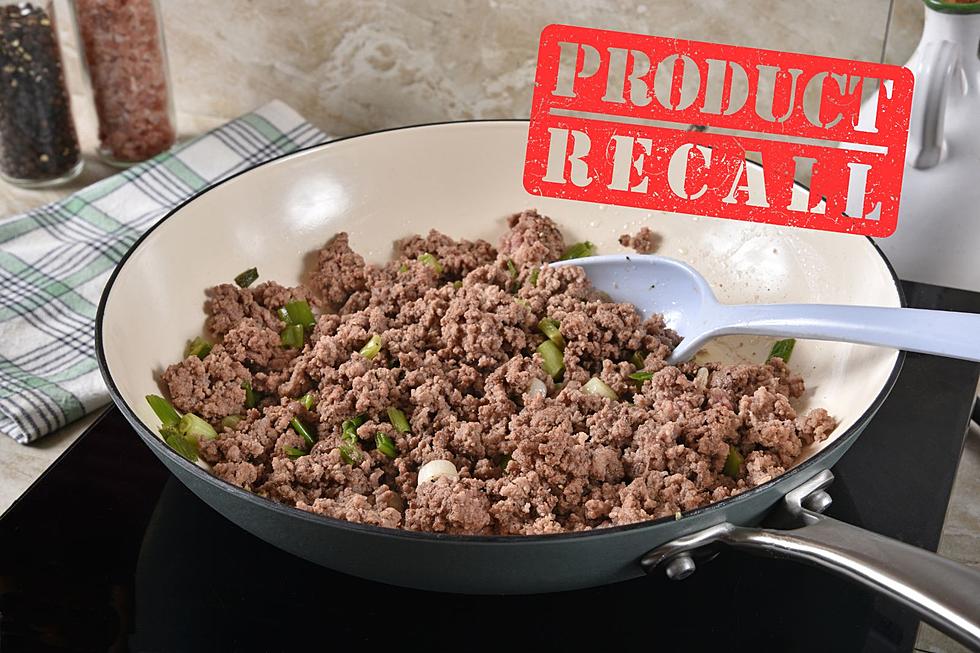 Hy-Vee Recalls One Easy Dinner Option
via canva
If you're looking for an easy dinner tonight, you might want to steer clear of this one skillet meal.
Hy-Vee Inc, based in West Des Moines, is voluntarily recalling one variety of its Hy-Vee Chili Macaroni Hamburger Skillet Meal. According to Hy-Vee, the skillet meal contains an allergen that is not listed on the packaging.
On Friday, March 24th, Hy-Vee was made aware of the undeclared allergen. After reviewing the spice packet and finding that it did not have dairy listed on the packaging, the recall was initiated.
The affected products in the recall were distributed to Hy-Vee grocery stores and Dollar Fresh Market stores across the company's eight-state region of Iowa, Illinois, Missouri, Kansas, Nebraska, South Dakota, Minnesota, and Wisconsin
The recalled product is labeled Hy-Vee Chili Macaroni Hamburger Skillet Meal. It comes in 5.2 oz cardboard box packaging.
The recalled skillet meal comes from lot FEB0824 Y18. It has a best-by date of "Best By FEB 08 24 Y18" which can be found at the top of the box. The product also has UPC 0075450085520.
Hy-Vee has called for a voluntary recall to remove the affected skillet meals from store shelves. Iowans who have purchased the product and have a dairy sensitivity are encouraged to dispose of the product or return it to Hy-Vee for a refund.
Want to keep up to date with the latest in local and agricultural news? Download our app! It's completely free and not only will you be the first to know about breaking news, but we'll also keep you updated on events coming to the area. Get the free app today.
KEEP READING: Top 10 Weirdest Street Names In The Cedar Valley
KEEP READING: Can You Guess These C.V. Locations From An Aerial View?